Two murderers of PPP leader Mir Nawaz Advocate sentenced to death, 2 accomplices imprisoned for life
Our Correspondent
Gilgit, June 11: The Anti-Terrorism Court (ATC)  announced its verdict in the murder case of PPP leader, Mir Nawaz Advocate. The court has sentenced two of the accused,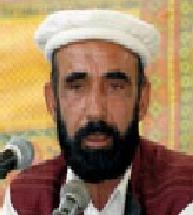 Shafaat and Ashiq Changezi to death for shooting at and killing Advocate Mir Nawaz. Two of their accomplices, Zaheer Abbas and Azam, alias Kaliya, were sentenced to life imprisonment.
Members of Mir Nawaz Advocate's family were present as the verdict was read by administrative Judge, Shehbaz Khan.