Pakistan Army repulses militant attack in Chitral, 6 terrorists killed: ISPR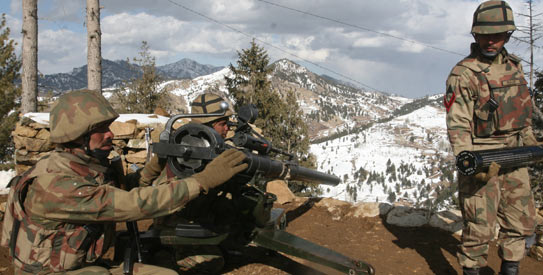 Gul Hammad Farooqi
CHITRAL: Extremists from Afghanistan side attacked a check post of the security forces in Langor Butt near Arando village on Pak-Afghan border area. The attack was repulsed by the armed forces who also killed 6 invading terrorists. There was no casualty on the Pakistani side, a spokesperson of the army based in Swat told this scribe.
He further said that the feeling militants left 6 dead bodies behind.
In  a similar attack on August 27, 2011 more than 22 security forces were killed by the attacking terrorists.