Fruits and vegetables market opened in Chitral Town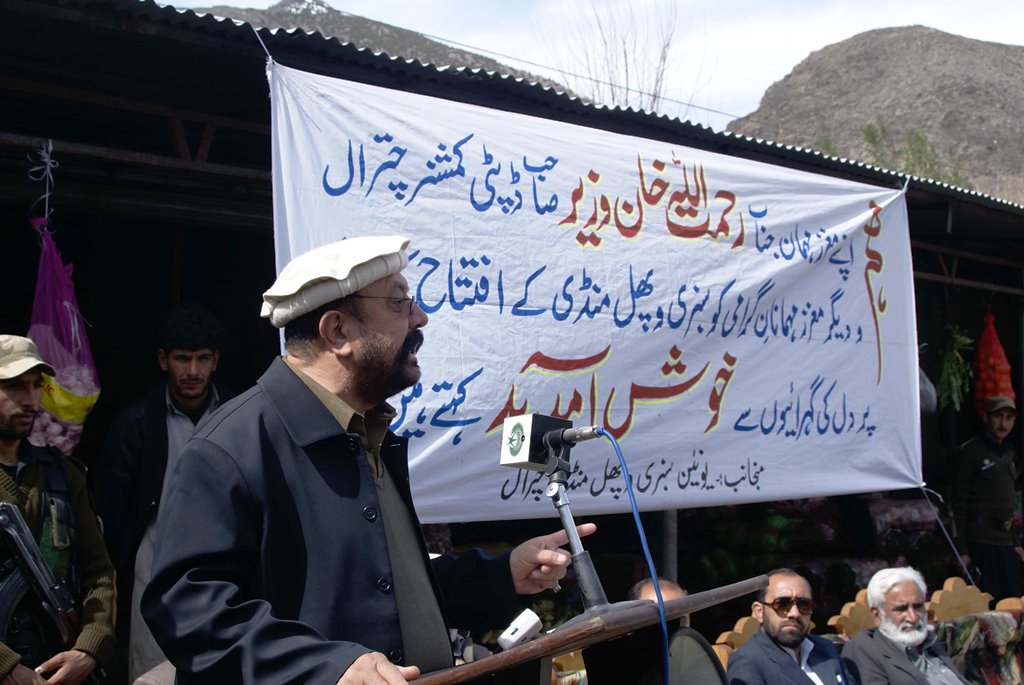 Gul Hammad Farooqi
CHITRAL:  A new fruits-and-vegetables market was inaugurated today in Atalique Bazar area of Chitral town, to help the people get fresh fruits and vegetable. The market inauguration ceremony was attended among others by Deputy commissioner Rahmatullah Khan Wazir.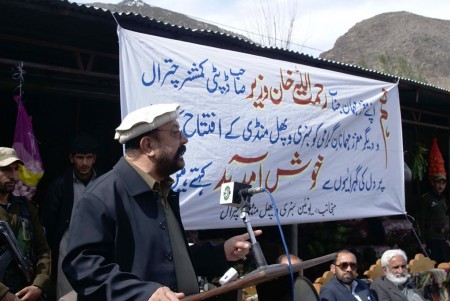 Speaking at the occasion the DC said that the establishment of the market was much needed because the ordinary people were forced to pay higher prices. He warned the black marketeers of dire consequences if they tried to ear illegal profits through black-marketing. He also directed executive magistrates and officers of administration to strictly check prices on daily basis and take stern action against the violators.
The chief municipal officer of municipal committee Muhammad Zahir Khan said that the prices of fruits and vegetables will be fixed on daily basis in consonance with that of regional and national markets. He said that the local fruit and vegetables will also be controlled here and only the superfluous quantity will be allowed to be sent to the down districts to arrest there in the area.
Maulana Israruddin Alhilal complained of high prices of vegetable and fruit and termed it out of the reach of poor people as comparative to Dir and other districts where  its prices are very reasonable. Responding to his question Deputy commissioner said that no one would be spare who harass the poor people and stern action would be taken against the profiteers. Tehsil Municipal Officer Karimullah, Rehmat Wali and other thanked the participants who participated on  opening ceremony of new fruit and vegetable market (Sabzi Mandi). Besides other president of trade union Habib Hussain and General Secretary Haji Manzoor Qader also were present on the occasion.