Two weeks long training for Animal Health Workers concluded in Chitral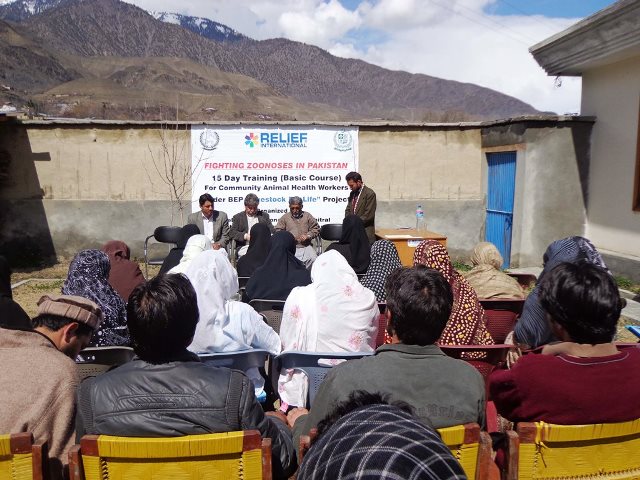 Gul Hammad Farooqi 
Chitral March 19: . Fifteen days capacity building training 25 Community Animal Health Workers (14 female, 11 male) under bio-engagement program "Livestock for Life" organized by Relief International Chitral concluded today at the office of Relief International.
Dr. Nazir Ahmad delivered lecture on Rabies, Tetanus Dr. Israr Ullah, Public Health Specialist on Anthrax, Congo Fever, Zoonoses, Dr. Noor Ul Islam TB, Brucellosis,  Dr. Saad Muluk    Malaria, Dengue Fever.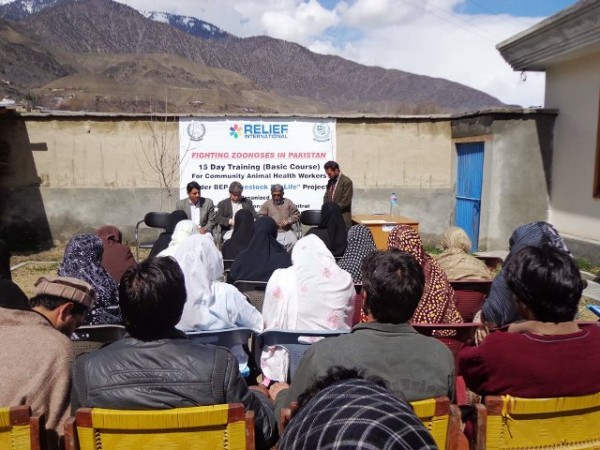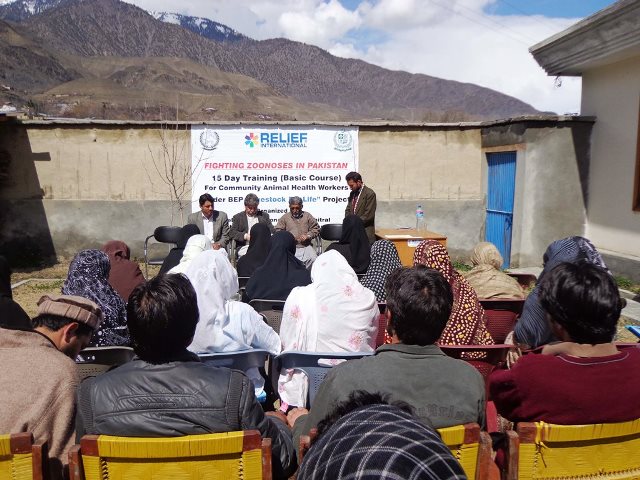 These workers will work with Relief International for community awareness on zoonoses, community capacity building and surveillance of zoonotic diseases at the village level. They are contract employees with Relief International Chitral. The participants were belonging to 5 union councils Ayun, Danin, Chitral-1, Chitral-2 and Broz.
During these  fifteen days training lectures on Zoonotic diseases were delivered by specialists. Addressing on this occasion, Dr. Riaz District Project Manager RI highlighted the objectives of Livestock for Life project activities and focused creating awareness on zoonoses among the masses while fight zoonoses in Pakistan. There are 296 zoonotic diseases which are transmissible from animals to human and vice versa he added.
He said, direct contact with infected animals through breathing, eating raw meat and milk and biting of certain infected animals like dogs, cats, bats, squirrels and mosquito, flies causes transmission of zoonotic disease. He emphasized for adopting preventive measures by using masks, gloves, shoes, bed nets, and mosquito spray, hand wash before and after contacting infected animals.
Dr. Noor Ul Islam, MS DHQ Hospital chitral highlighted Tuberculosis which is prevalent in Chitral due to un-boiled milk uses and stressed the masses to avoid using un-boiled milk.
Chief Guest District Director Livestock and Dairy Development Chitral Dr. Shekh Ahmad distributed certificate among the trainees. He stressed the workers to utilize their skill for community development, awareness on zoonotic disease and effective surveillance for elimination of zoonotic diseases from Chitral.