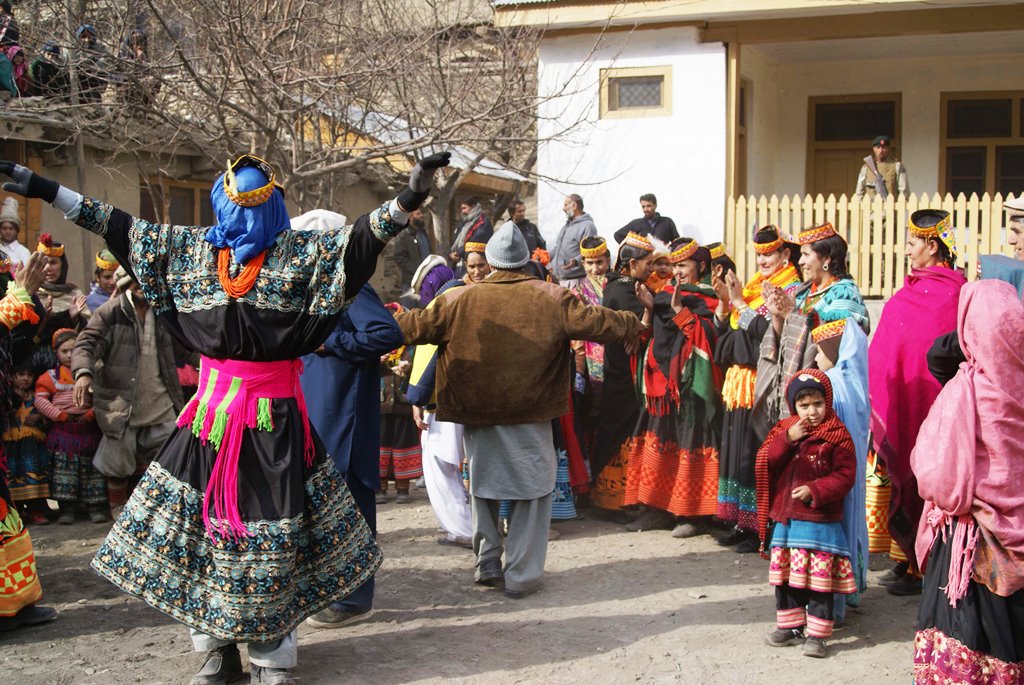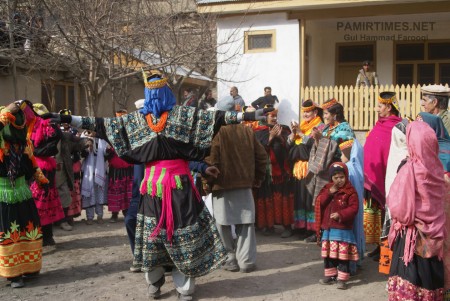 Gul Hamaad Farooqi
Chitral, December 23: Chatarmas festival, an annual religious festival of the Kalash community, also known as Chomas, concluded in the Kalash Valley, Chitral. The festival had started on December 7 with the beating of drum in Rumbor, Berir and Bomborate valley. During this festival Kalash men stay in the cattle shed for three days and slaughter animals and drink locally prepared wine, as part of their ritual.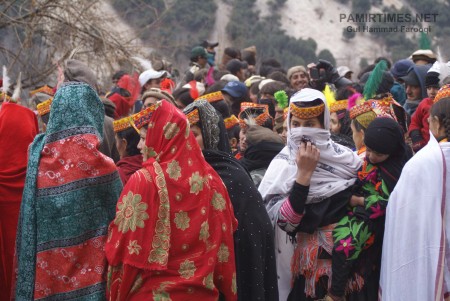 During this period no Muslim is allowed to enter their houses or shake hand with Kalash people even kalash people living in other village do not meet their relatives.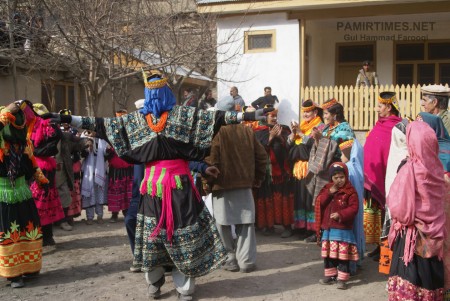 At the end of the three-day period, the men come out and start beating the drum and perform folk dance with the Kalash women. Some youth climb the mountains ti search for a fox, chasing it. If the fox crosses the river Kalash people take it as an omen that the next year will be happier. If the fox does not cross the river, the "omen" signals a bad year to the Kalash people.
Some youth riding a donkey carry a dog in their lap, along with skin of a goat. The donkey-rider also paints his face black, receiving gifts from the people.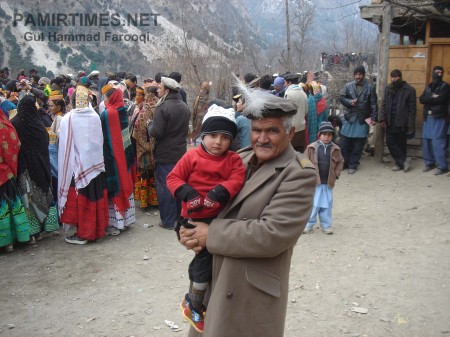 The Kalash people come to Bron from their villages, dancing and beating drums. The region's religious leader predicts omens for the next year during this festival.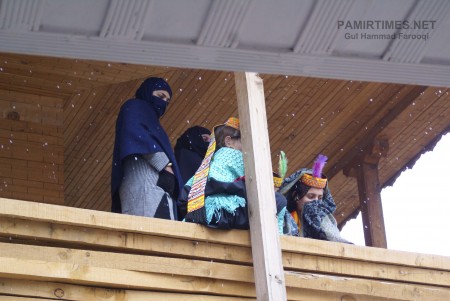 A large number of people including foreign tourists also had approached valley to enjoy this colorful festival.