Bam-e-Dunya Music Conference sets ambitious goals of protection and promotion of music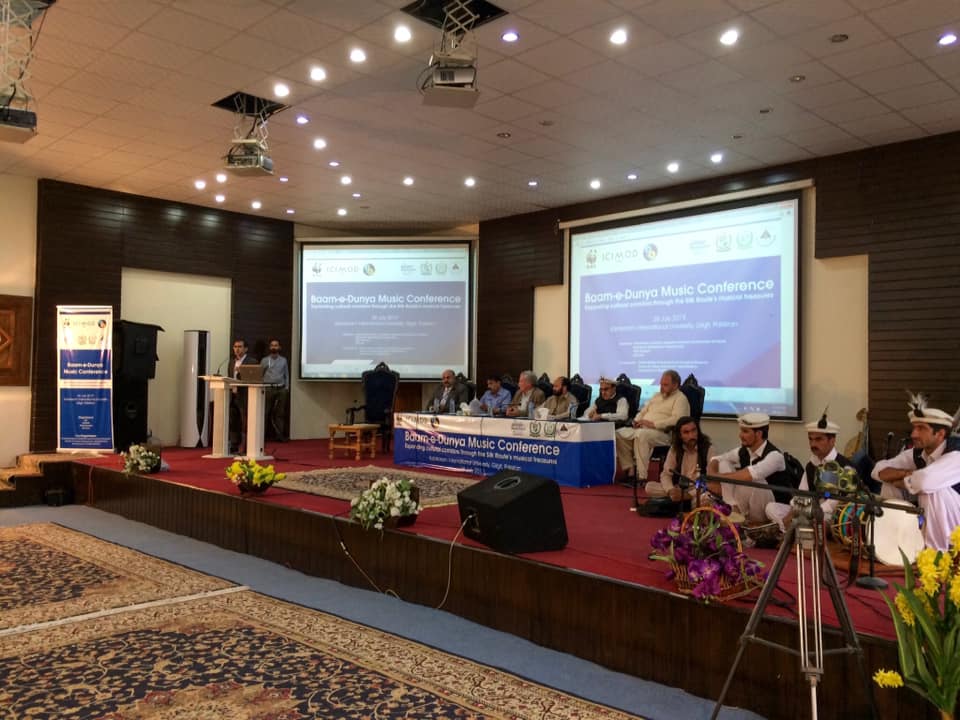 ---
GILGIT:  Music experts and scholars from local, national and international including Afghanistan and Tajikistan, academia and civil society institution – agreed to work together to protect and promote in shared geographical region comprising the Karakoram, Pamir Mountains and the Wakhan – this area is also known as the roof of the world/ Bam-e-Dunya – due to its high altitude.
International Center for Integrated Mountain Development ICIMOD, WWF – Pakistan, Karakorum International University, GB Folks, Ministry of National Food and research, Government of GB have joined hands to organize this conference in order to protect and nurture the phenomenal potential of rich music culture of the diverse ethnicities of Gilgit Baltistan, Kohistan, Chitral, Swat and many places of Wakhan and Pamiri culture.
The conference was first of its kind and was highly appreciated due to its format by the participants as it provided a huge platform to overview music with research and actual is first of its kind to research and literally approach. It was aimed to set a plate forum for the researchers, artists and other stakeholders to highlight the diversity and richness of culture, music and literature/linguistics of the HKP landscape. Connecting the stakeholders including artists spread over the region is crucial to sustain, promote and celebrate the diversity, termed by DG ICIMOD.
They Deputy Speaker GB Legislative Assembly Mr. Jaffar Ullah Khan highlighted the importance of music to engage the new generation in healthy and creativity which can help curb the religious fundamentalism. He emphasised the need to help the GB government by the relevant civil society, academia and development organizations to protect the endangered languages of the mountain region through documentation and including the local languages in curricula. Researchers presented their research work on the endangered languages and musical instruments historically being used by the mountain communities and shared the commonalities of instruments, rhythms and songs. It is recommended in the conference to devise a mechanism for the researchers and artists to come together from time to time to share their learning, experiences, commonalities to protect as well as promote the cultural and musical diversity and create room for fusion with the modern musical instruments.
Artists, researchers, culture and music can help reduce the prevailing mistrust among and between the neighboring countries in the region.
Researchers from Afghanistan and Tajikistan also shared their research findings and highlighted elements threatening mountain indigenous music and musical instruments.
The conference concluded with strong recommendations for provision of support for opening new music and culture academy, patronage of artists/ musicians, strengthening of exchange opportunities, documentation and digitization of content, increasing research to address growing challenges and increasing collaborations among governments, academia and civil society.