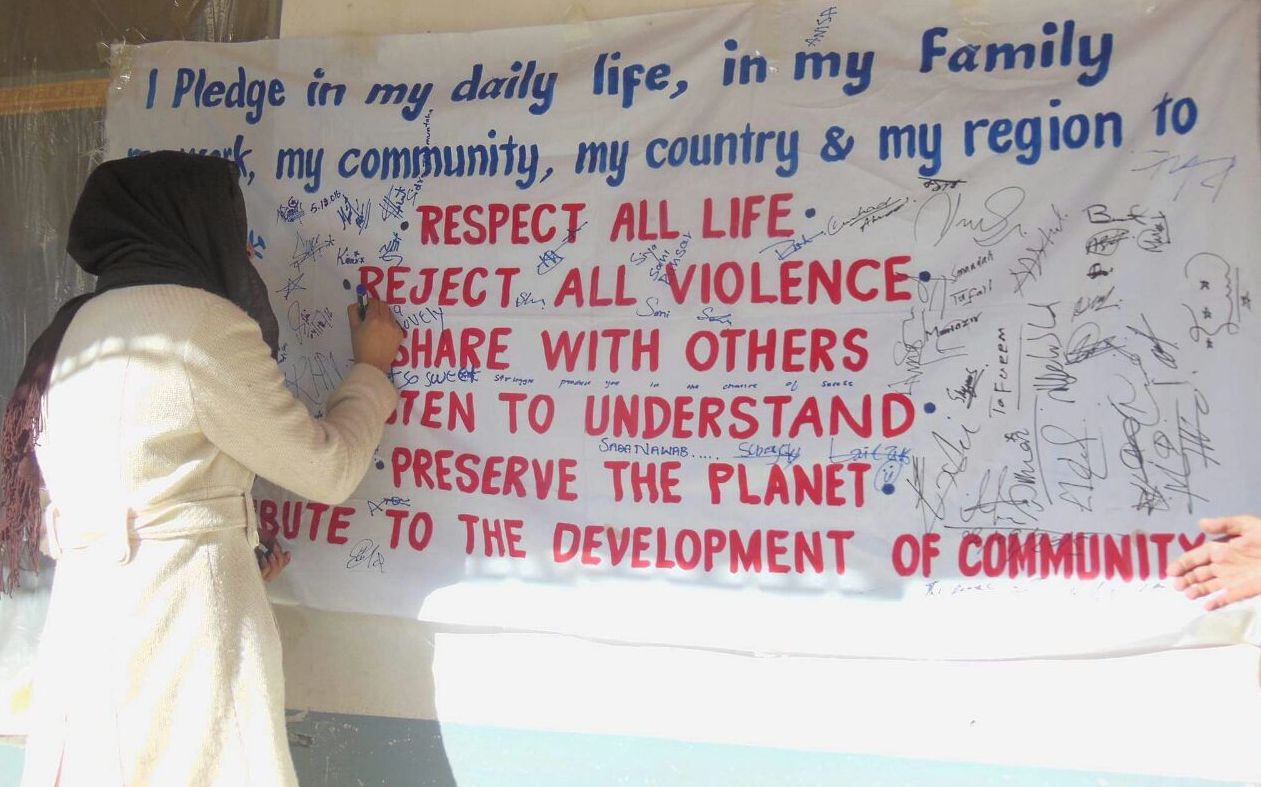 Chitral: Global Peace Games for Children and Youth (GPGs) is an annual event that takes place at the grassroots level in communities in all parts of the world through the initiative of civil society participants. The Global Peace Games 2016 were held in Booni, organized by Ispru Youth Forum Chitral, on 4th December 2016.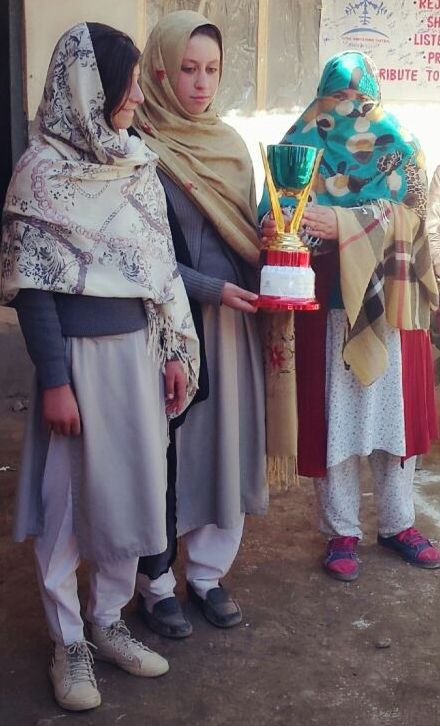 The event featured a friendly sporting event with Badminton matches being played among twelve high school girls' teams. The event, like all such events being held worldwide, was dedicated to the objectives of the United Nations for peace, nonviolence and human development. The Games are linked by common themes and encourage children and youth to share and celebrate the values and skills they learn on the playing field through sport and to find peaceful solutions in their daily lives and communities.
The message and objectives of the Global Peace Games were read out to the participating teams and spectators. And all the players came together to start the game with the traditional handshake of the Global Peace Games. All the matches were played at the Space Era Model School's playground with several young spectators witnessing them. Teachers also participated in the event. The chief guest, the teachers and representatives of the IYFC addressed the players and spectators reiterating the message of tolerance, peace and understanding among cultures, religions and communities.
Twelve teams from seven schools including Pamir Public School, AKHSS Kuragh, New Oxford School, Orion School of Learning, Agha Khan Model School, Orion School of Learning, Stars' Land Grammar School and Space Era Model School participated in the event.  The final match was played between Orion School of Learning Booni and Pamir Public School and College Booni and Pamir Public School and College Booni emerged the winner of the tournament.
Every year, civil society organizations from more than 25 countries participate in the Global Peace Games. And this was the third time that the Ispru Youth Forum Chitral helped organize the Global Peace Games in Chitral. Moreover, the IYFC has the privilege of holding the Global Peace Games on the "Roof of the World", i.e., Boroghil Valley in 2012.
The credit of successfully holding this event goes to the volunteers of the IYFC. The IYFC seeks to develop the leadership skills of young people who in turn demonstrate their commitment to make the world a better and more peaceful place.