Three Shimshali rock climbers summit 6000 m high 'Sher Peak'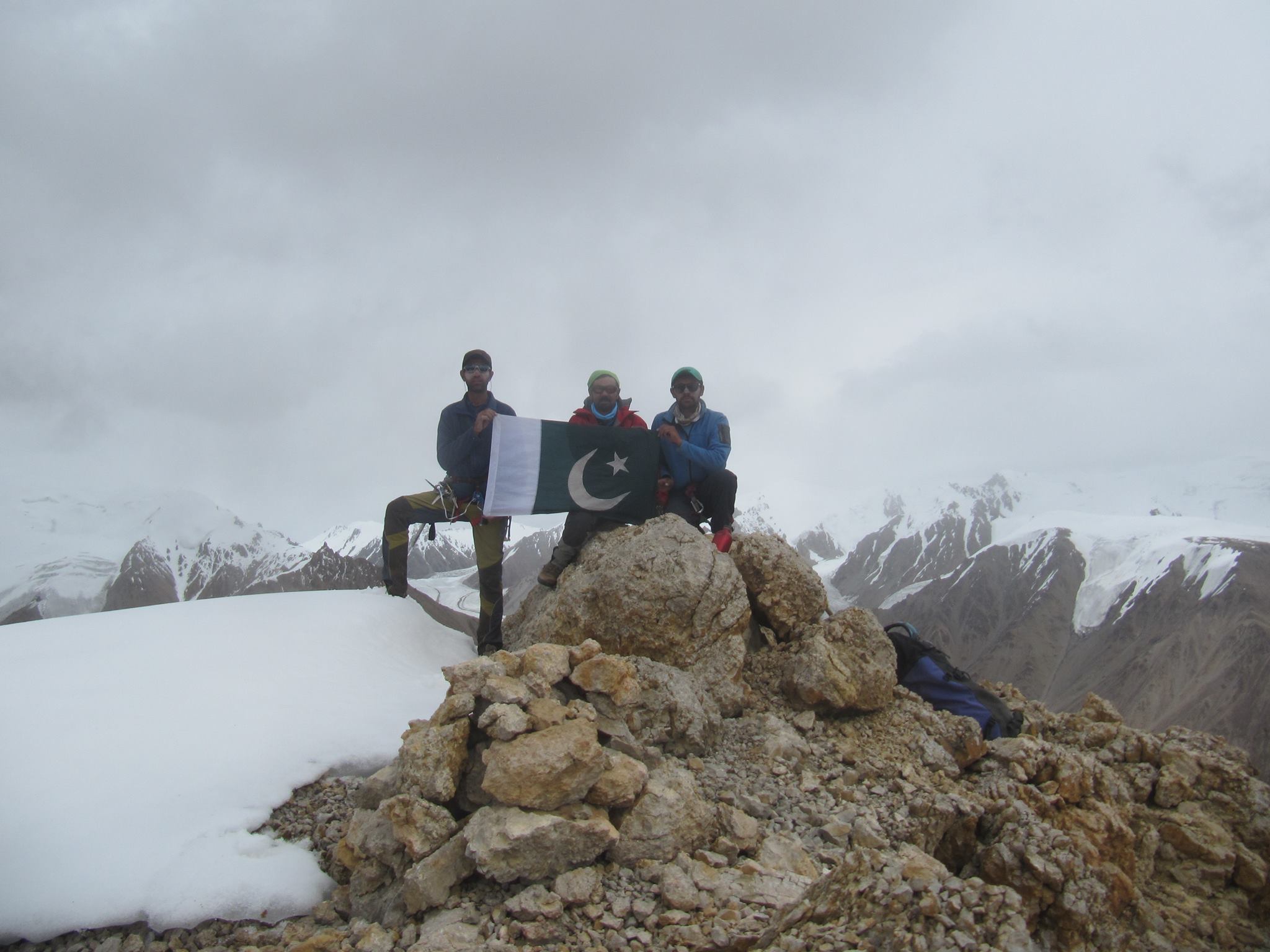 Special Reporter
Hunza: Pakistani climbers from Shimshal Hunza – Niamat Karim, Abdul Joshi and Mansoor Karim – set a national record in the history of rock climbing on 27th of August, 2016 by climbing a 6,000 meters high peak located in the Shimshal Valley.  All three climbers are certified from Italian instructors who facilitate a training held in Passu valley by Mountain Wilderness International, in collaboration with AKRSP and Alpine Club of Pakistan in 2013 and 2014.
Rock Climbing is one of most popular and healthy sports in world. Rock climbing is a sport in which participants climb up or across natural rock formations. The goal is to reach the summit of a formation or the endpoint of a pre-defined route. Rock climbing is a physical and mentally demanding sport, one that often tests a climber's strength, endurance, agility, and balance along with his or her mental control. It can be a dangerous sport and knowledge of proper climbing techniques and usage of specialized climbing equipment is crucial for the safe completion of routes.
Although Pakistan is blessed with several hilly areas and high mountain ranges, unfortunately Rock Climbing remained a neglected sport in the country fro the last many years.There was some activity in Margalla Hills and around Islamabad, besides some advance activity in Passu, in upper Hunza Valley but for training courses only. There was some activity in lower Swat region and near Quetta in Baluchistan.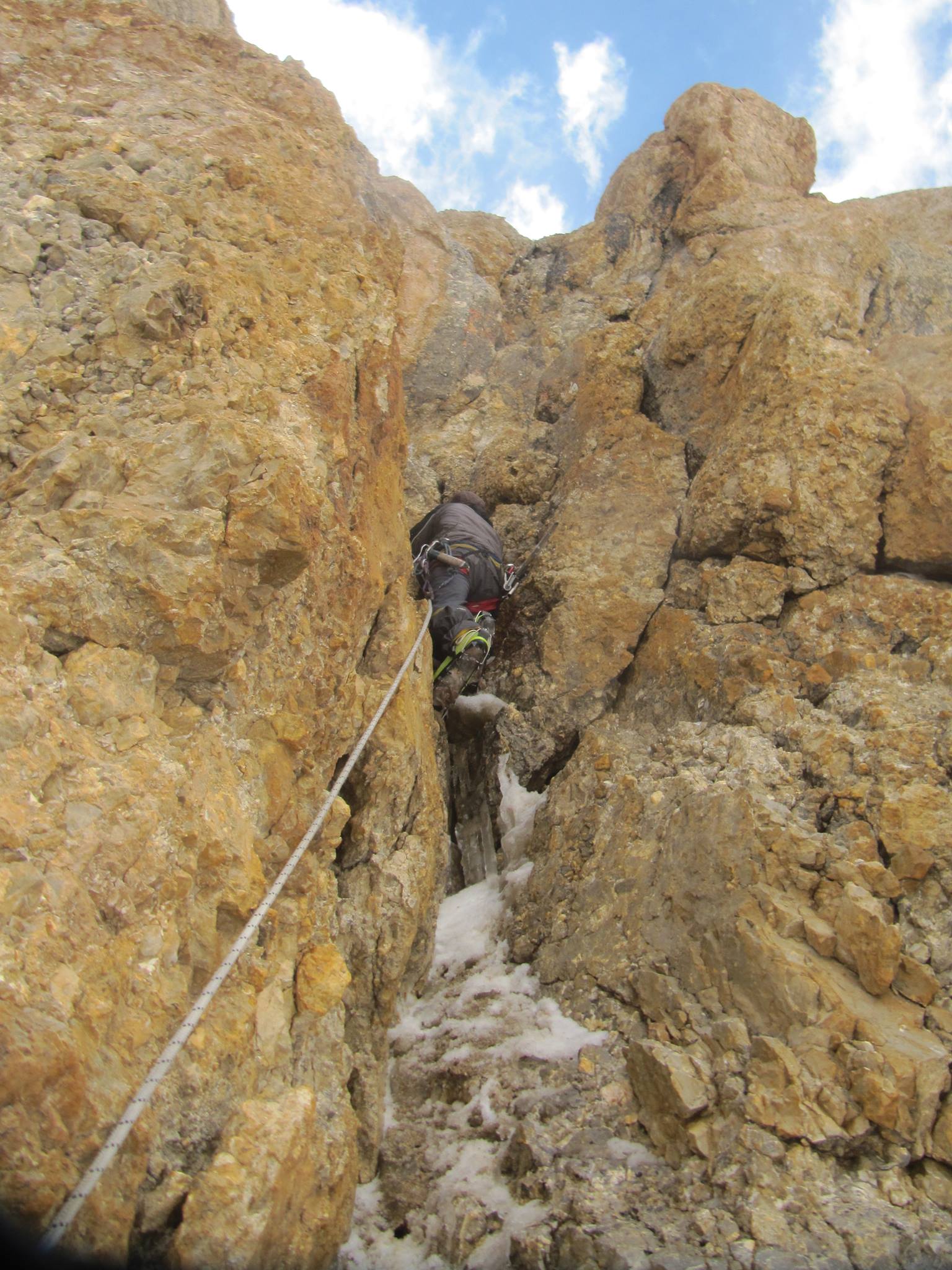 Shimshal is called the land of Mountaineers. A beautiful valley located in Gilgit-Baltistan hosting some of the famous mountains, glaciers, and passes of the world, Shimshal has the distinction of producing well known mountaineers for Pakistan; among those Samina Baig is the first women climber from Pakistan who scaled Mt.Everest and all highest peaks in seven continents around the globe. Rajab Shah has the honor of scaling all five highest peaks in Pakistan. Both Rajab Shah and Samina have received Presidential Award for Pride of Performance in the field of mountaineering. Niamat Karim and Mansoor Karim also set Record in Mountain Skiing of 6000m Peak in 2014.
Mr.Niamat Karim Mr.Mansoor Karim are ready to climb any peak to use their mountaineering skills which they have learnt from international trainers.
Mr. Abdul Joshi is also an experienceed climber who has climbed several 6000 meters high peaks. He also climbed with Shimshal Women climbers in winter which is also a record in Pakistan's history.  He has also climbed K2, G2 and Mustaghata Peak. With his wide spread vision and mission, he served more than 150 domestic tourist on different Passes where they successfully achieved their goals in the supervision of a brilliant guide and instructor.
During a discussion the climbers said that they want to use their skills and train the interested young climbers, who are enthusiastic and keen to learn mountaineering. The instructors are confident of their specialized skills. With their skill they want to make the local mountaineers more skilled and expert to achieve their goal in the horizon of mountaineering world. This is the only way to attract the domestic as well as international tourism in the country which has a great potential.
Shimshali mountaineers are well known and they are now replacing Sherpas in the mountaineering field by their modern techniques, physical fitness and commitment.
The Rock peak (Sher Peak) Sher Peak (6000m) is located in Shimshal.  Numerous efforts have been made to summit the Sher Peak but it has pushed back every human desire. The Mission to organize this expedition was to explore the beautiful mountains of Pakistan and give the international tourism a hands on experience of this beautiful sports. Unfortunately, lack of interaction and consideration with the priceless beauty of some corner has kept it in shadow.
They said that the purpose of their mission is to help the adventure lovers see the beauty they deserve to see and give an exposure of technical climbing:
1.      To promote rock climbing in Pakistan.
2.      Promotion of domestic and International tourism
3.      Exploration of climbing and trekking sites.
4.      To provide and encourage healthy activities among the youth.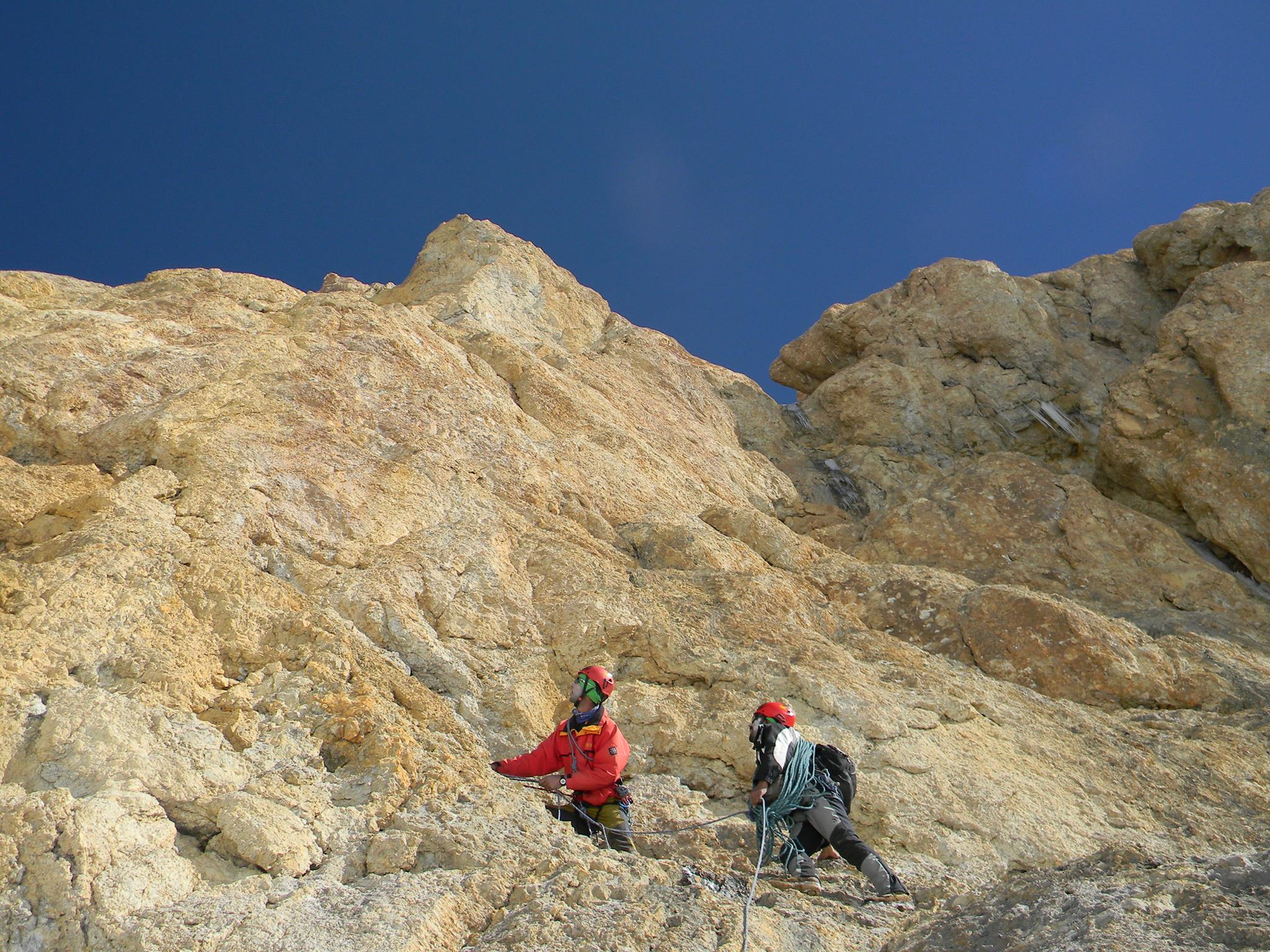 During this expedition the climbers used different rock climbing techniques to follow the dangerous rout. Which includes lead climbing, crack climbing and face climbing. All these climbers are the instructors of Shimshal Mountaineering School (SMS). Where they served the students on different occasions with their best competency and skills.
They also explored a new Pass and named it " Shuworth Pass". In this exploration and expedition Mr. Jalal Uddin an experienced mountaineer who conquered   Nagaparbat, climbed K-2 several times up to bottle neck, K-2 and other 7000m peaks in Pakistan was part of this mission. This Pass will be a new rout for the trekkers to visit new places in a short time.