Rock climbing courses concluded in Islamabad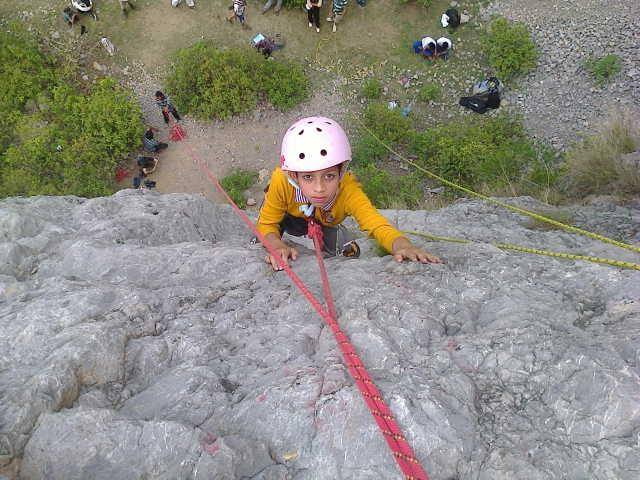 Islamabad (PR): The basic rock climbing courses of different levels, organized by Alpine Club of Pakistan, concluded at Margallah Hills in Islamabad. Out of 36 participants, 29 qualified for different levels. In level-I, trainees were introduced to the basics of the rock climbing; introduction of the basic climbing equipment, knots, skills to use these items. The participants of level II were imparted higher level of skills; moves of difficult slopes. The mastery of the level II skills and climbing on relatively steep slopes were the hallmark of the third level. The participants were from Islamabad, Punjab, Kashmir, Gilgit-Baltistan and KPK.
It is worth mentioning that children also attended these courses. Mr. Abu Zar, 10, was the youngest climber who participated in level-II. Abu Zar has previously won Gold Medal in National Rock Climbing and Snow Hike organized by Alpine Club of Pakistan.
It is first time in the history of Alpine Club of Pakistan to adopt advance scientific approach in trainings. The club classified its basic training in levels according to the levels of the attendees.
The courses were facilitated by Mr. Saad Tariq Siddique, Mazaffar Faizi Awan, Faiz Ali and assisted by Muhammad Usman.