Polo returns to Gulmit, Gojal, after a long wait!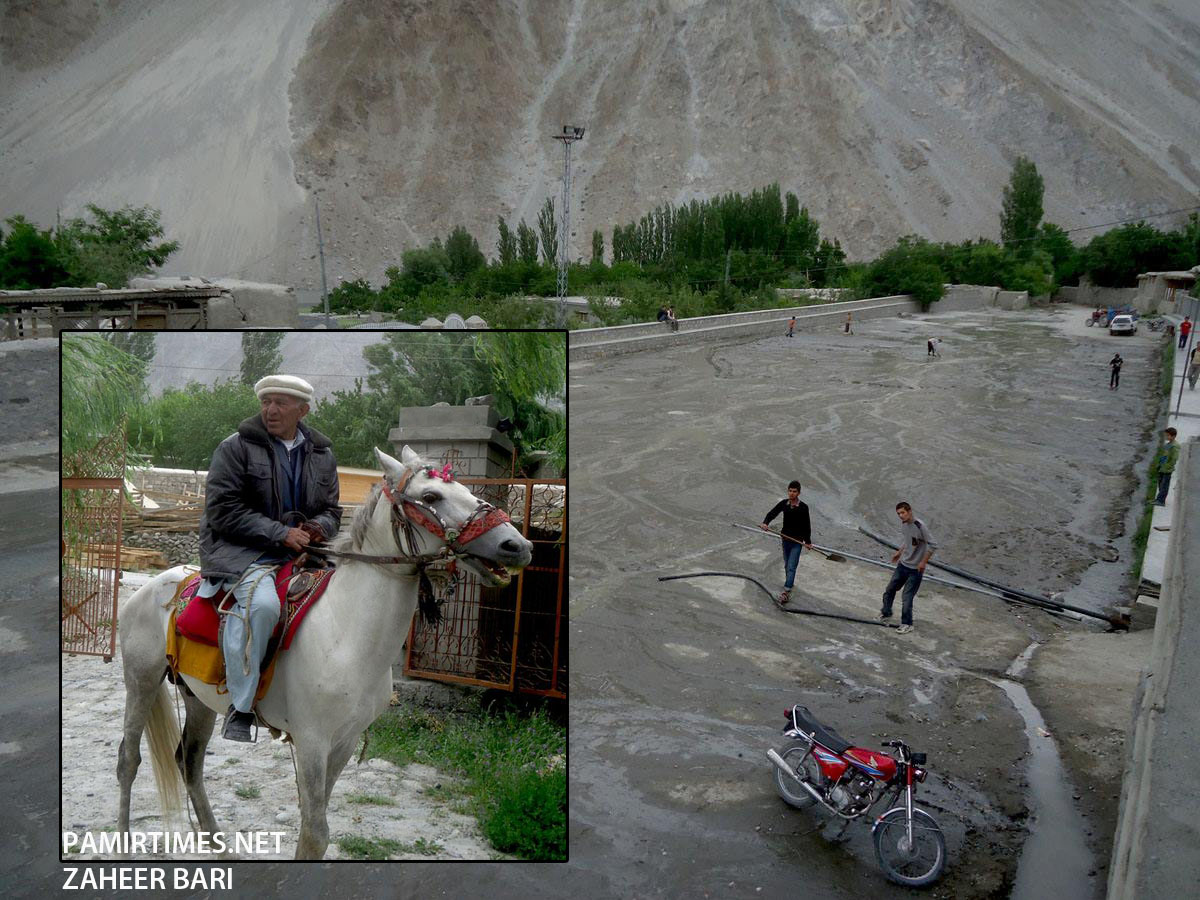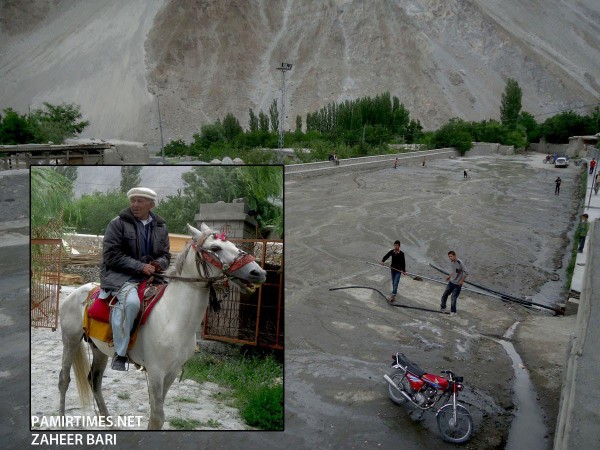 Zaheer Bari
Gulmit, July 1: Two polo teams from Chipursan Valley have reached Gulmit (Gojal), upper Hunza, to take part in a cultural event planned for the 3rd and 4th of July, 2013. In this photograph local volunteers are preparing the historical polo ground for the matches.
Before 1974; the year the state of Hunza was abolished, teams from across the valley used to play polo here at this ground in the presence of the Mirs of Hunza.
It is for the first time since the Attabad landslide disaster that polo is being played in Gulmit. The match is likely to draw a huge number of spectators. The polo match also is a sign of the disaster affected people's willingness to move ahead. Photo: Zaheer Bari