Cleanliness drive launched in Chitral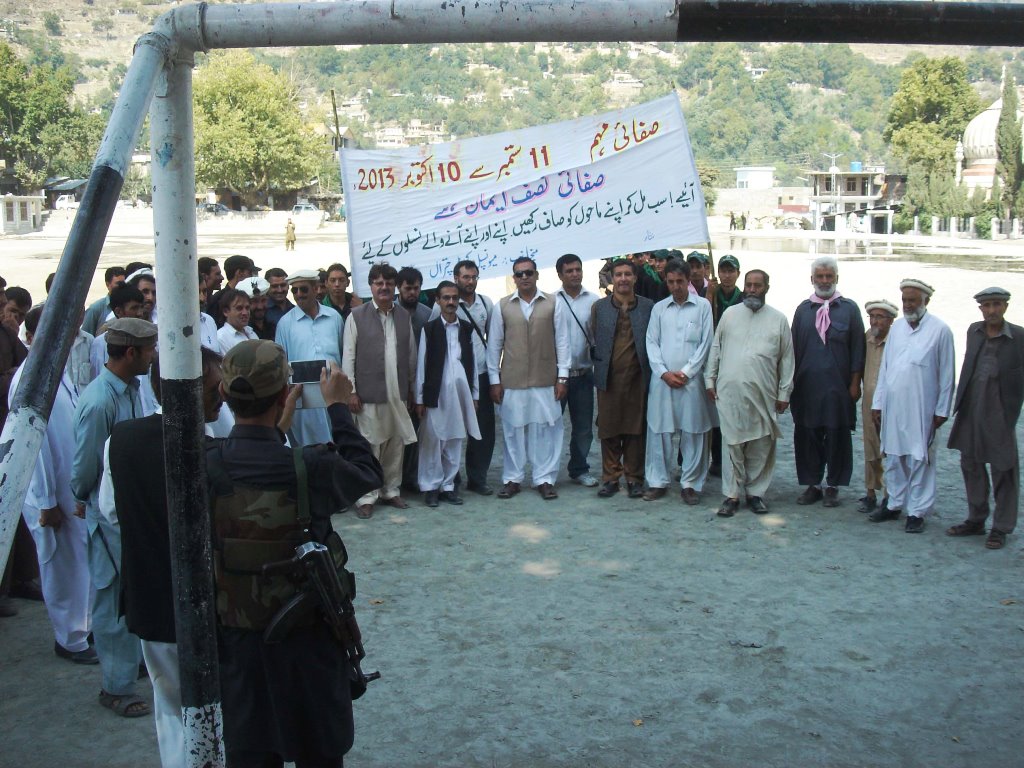 Gul Hamaad Farooqi
Chitral, September 11: A cleanliness awareness walk was held in Chitral, as part of a cleanliness drive, under the leadership of Deputy Commissioner Muhammad Shuab Jadoon. MNA Shahzada Iftikhar, DHO, MS, Chief Municipal Officer and others were also part of the walk.
Participants of the walk were carrying banners inscribed with messages urging the masses to keep their surroundings clean and to support the district administration in this noble task. The walk passing through Shahi Bazar Road and ended at Parade ground in front of Shahi Masjid where it converted into a public meeting.
Addressing on the occasion the speakers hailed importance of cleanliness and its benefits. They said that there was very rough and unhygienic way of disposing off of wastage at DHQ Hospital causing for health hazardous but now it is doing with a proper way. They said that Islam also stressed upon cleanliness and most of diseases spread from dirtiness. They said that on directive of provincial government cleanliness campaign have been kicked off in the whole province including Chitral which will be continue until October 10. They appeal the public to must keep clean their surrounding and never spread wastage here and there to be saved from infectious diseases. At last MNA Chitral, DC Chitral, CMO and other officers put wastage in trolley of Municipal committee and kicked the campaign properly. The cleanliness campaign and function was attended by a large number of people belonging to all walks of life. Those who spoke on the occasion were Deputy commissioner Chitral M. Shuab Jadoon, MNA Chitral Shahzada Iftikharuddin, District Health Officer Dr. Nazir Ahamd, Chief Municipal Officer Muhammad Zahir Khan while Medical superintendent of District Headquarters hospital Dr. Noorul Islam, CCO Nasir Qadir, District TB control officer Dr Saad Maluk and other also participated in the campaign. As well as students of Government Centennial model high school, representatives of civil societies, heads of line departments and social worker also participated in the cleanliness drive and walk.