Livestock Department starts food security awareness campaign in Chitral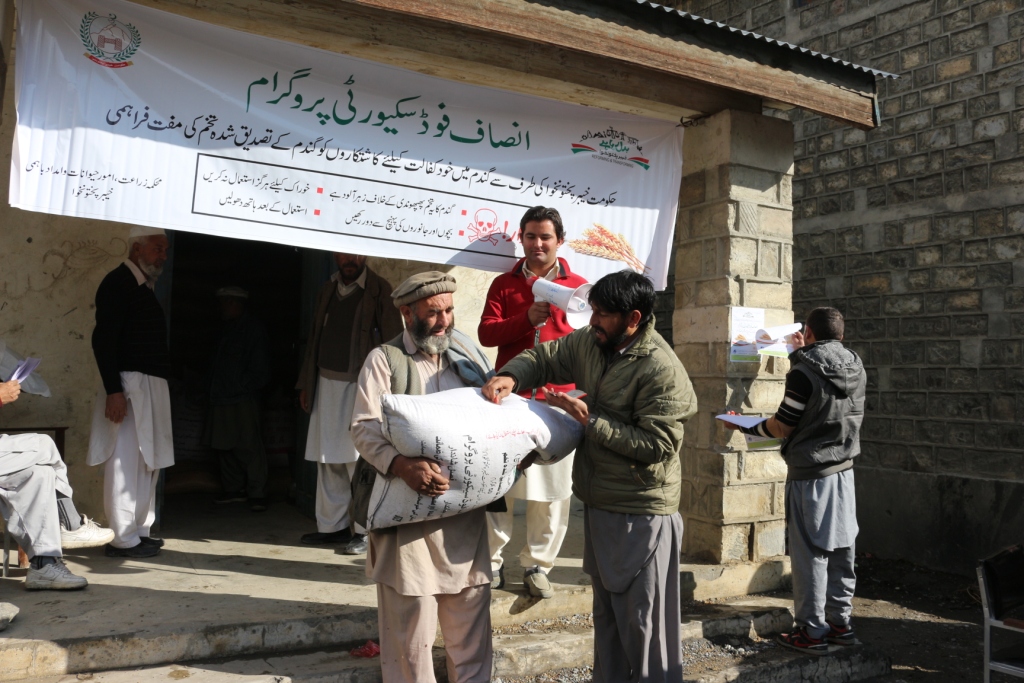 Kashif Shahzad
CHITRAL: Livestock department Chitral under Insaf food security program. which aims to increase wheat yield in the province. launched a mass Awareness campaign across chitral in order to educate the farmers that the seeds are being chemically treated and not fit for human and animals consumption.
When contacted, District Livestock Office Chitral Focal Person for Insaf food security Awareness Program  Niyazuddin  said the Livestock department Chitral  had begun creating public awareness of the seeds, across chitral in order to educate them about the seeds usages, he further said that different awareness and extension tools were used to promote awareness regarding the seeds and simple message "avoid eating such seeds as they're not fit for human and livestock  consumption for as  chemically treated and should be kept out of the reach of children and animals". While narrating the progress made so far Mr. Niyaz uddin informed that 20000 leaflets containing the message has been distributed among farmers and other stakeholders, 300 Imam-e- Masjid, 210 school teachers, 130 Kissan Village Councilors has been contacted to disseminate the message, further 59 banners has also been installed in different seeds distribution points and other public localities in Chitral, in order to access wide range of audience in rural and remote areas, 13 radio talks and local press media was also used, he further said.
Dr. Taj ul Akbar, District Director Livestock department Chitral said this tangible result was due to the hard work of all field staffs of the Department and livestock department is committed to serve the farmer in any stage.
The local farmers and Kissan councilors in Chitral highly appreciated the efforts of livestock department chitral for this successful mass awareness campaign in Chitral.