Residents of Sheshikoh village demand an end to excavation of road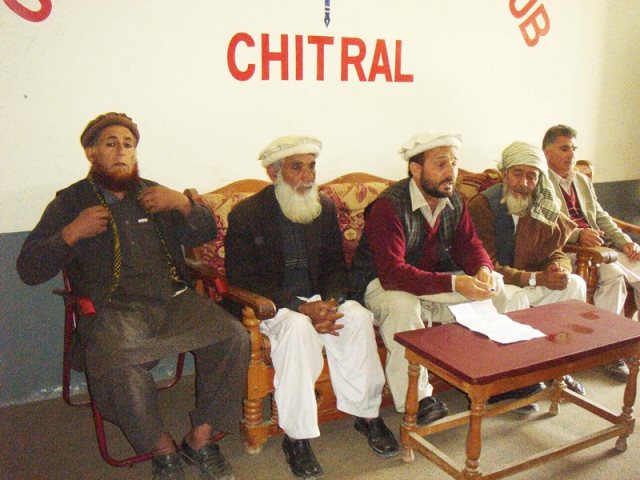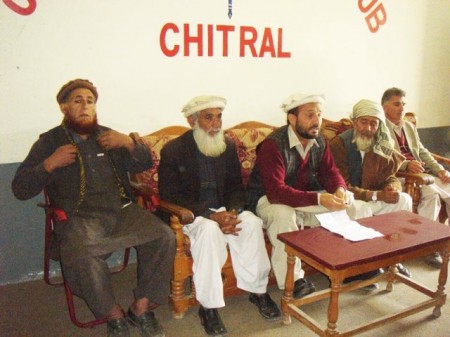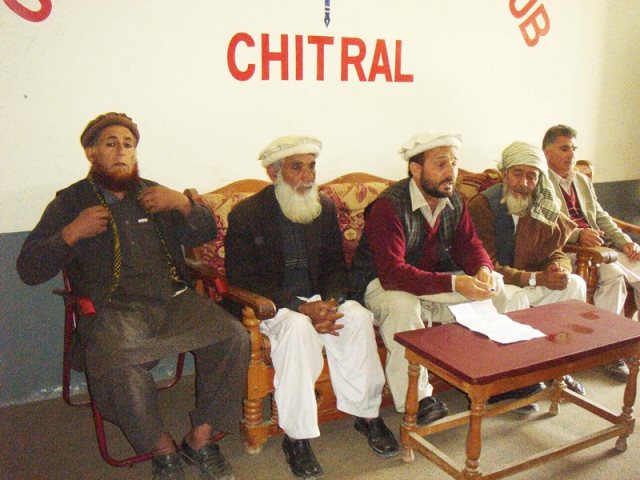 Gul Hammad Farooqi
Chitral, March 25:  Residents of Sheshikoh valley urged the Chitral district administration, Communication and Works department and Pubic Health department  to save Sheshikoh road from more damages.  The demand was raised at a press conference organized by  former Nazim UC Sheshikoh Suhrab Khan, Naib Nazim Zahid Hussain, Councilor Taj Muhammad, Naib Tehsildar  AL haj Abdul Qayum, Maulana Majeed Khan and other elders of the area.
They said that a water supply pipelines is being carryied from the the middle of a road in Seshikoh village which has severely damaged the area's beauty, besides creating trouble for the commuters. They said that the road has recently been handed over to C & W department and during the visit of Chief Secretary residents of the area had requested him to stop the contractor from excavation of road for this pipeline and he also directed Executive Engineer and barred him to do such. But even then the work ihas been continued and the contractor is damaging the main road for this pipeline.
They said that residents of the area have repaired this road five times on self-help basis but contractor of water supply scheme carrying these pipelines inside the road to save the money.
They said that the contractor can use the banks of the roads to carry the pipeline, without damaging its central portion. They warned that if the contractor did not stops the work residents of the area would be compelled to take stern actin against him and that he will be responsible for all type of losses.
It is pertinent to mention here that pipeline for water supply schemes is being carried from Sheishikoh valley to Drosh area. The middle portion of the road is being excavated which is likely to pose threats for vehicles, because the narrow road passes on the bank of Sheshikoh river.