KIU announced Matric results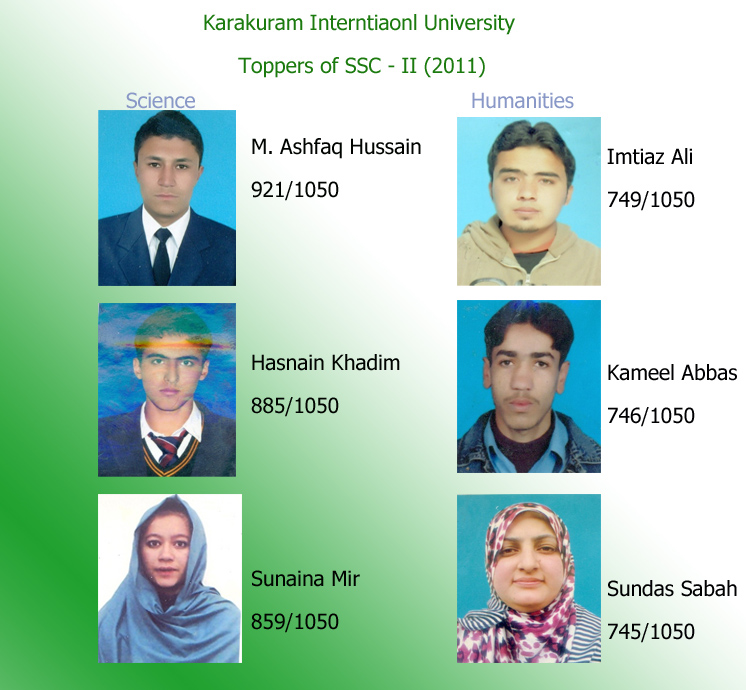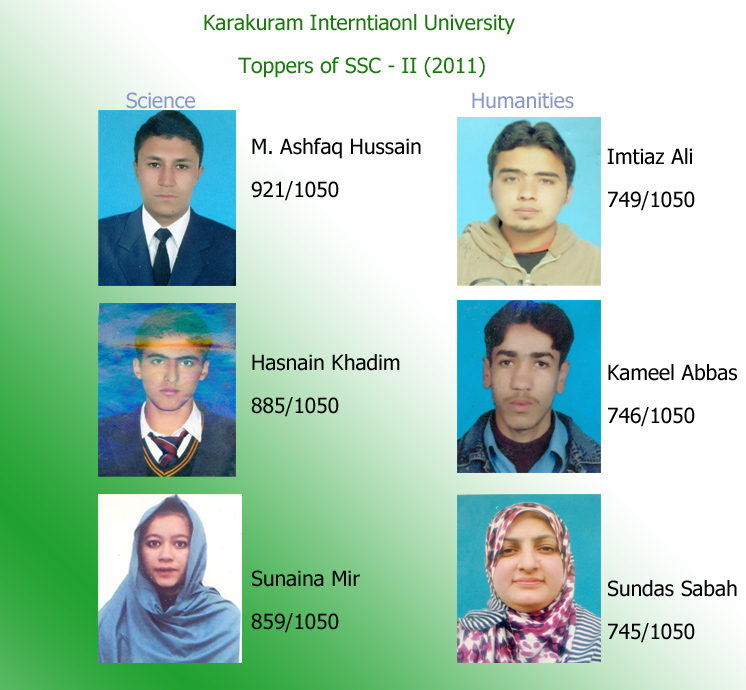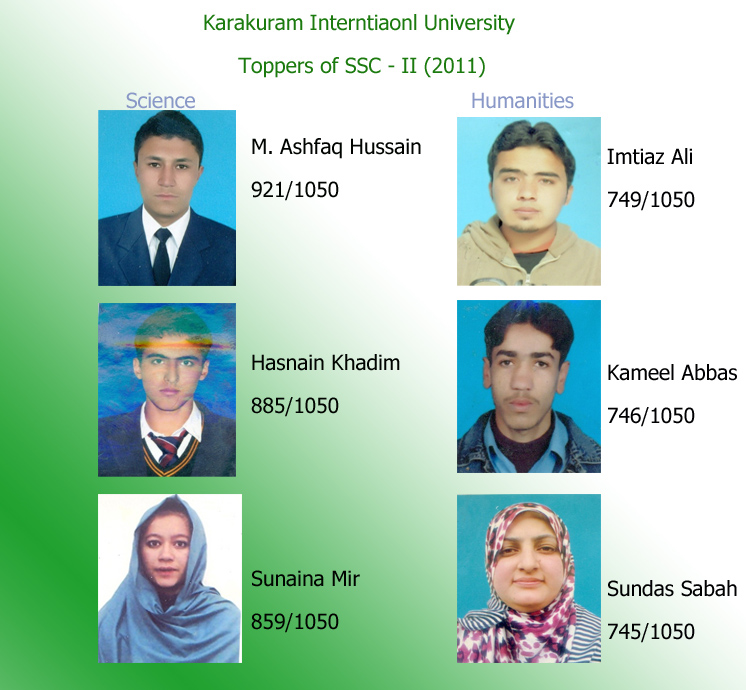 Our Correspondents
Gilgit, August 7: The Karakoram International University (KIU) today announced results of SSC Part-II exams. According to details shared with the media, 0ut of 17246 candidates 8740 were successful. 3551 of the total successful candidates were girls.
Male students outperformed their female counterparts grabbing top positions in Science and Humanities groups.
M. Ishfaq Hussain, a student of Global High Secondary School Danyore topped the examinations in the science group by scoring 921 marks out of 1,050. Khadim Hussain student of the same school got second position by scoring 885 marks while Ms. Sonina Mir of D.J High School Oshikhandas stood third with 859 marks.
In the humanities group, Imtiaz Ali, a student of High School Konodas Ghanchay stood first with 749 marks, while Kumail Abbas from F.G Boys High School Ampharee Gilgit obtained second position with 746 marks. Sundas Saba from F.G Girls High School Kashrote got the third position with 745 marks.
Controller Examination Dr Karim Pattafi announced the annual results of SSC Part-II. Percentage of the result is 50.68. Previous year it was 43.09.
Cases have been registered against 742 students for using unfair means, aka cheating.