Malik wants Ulema to ensure harmony in GB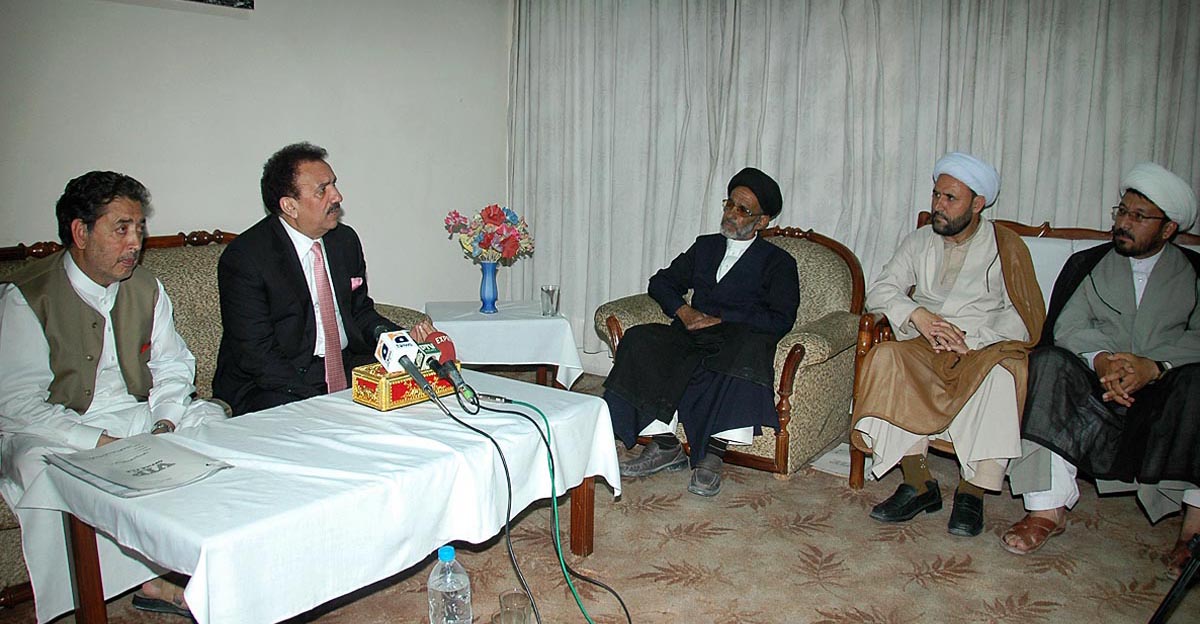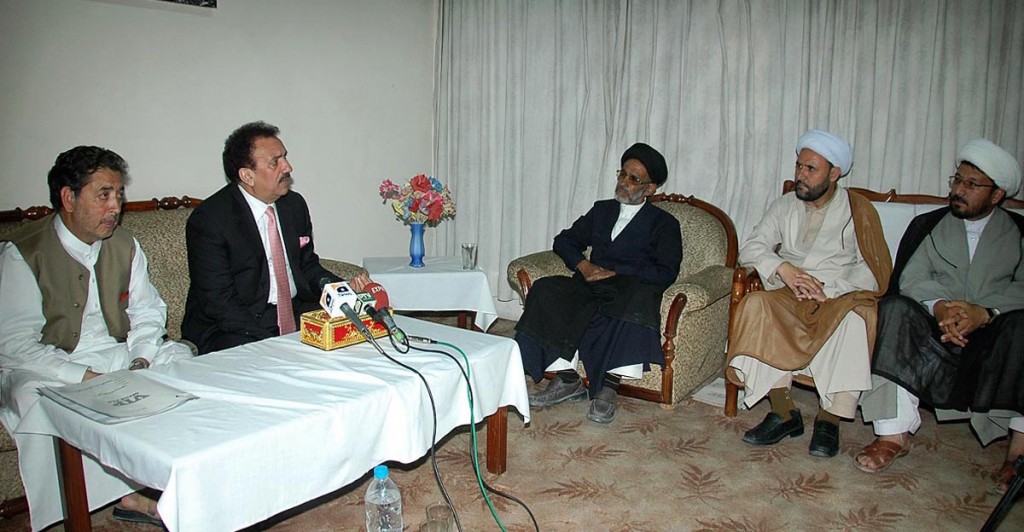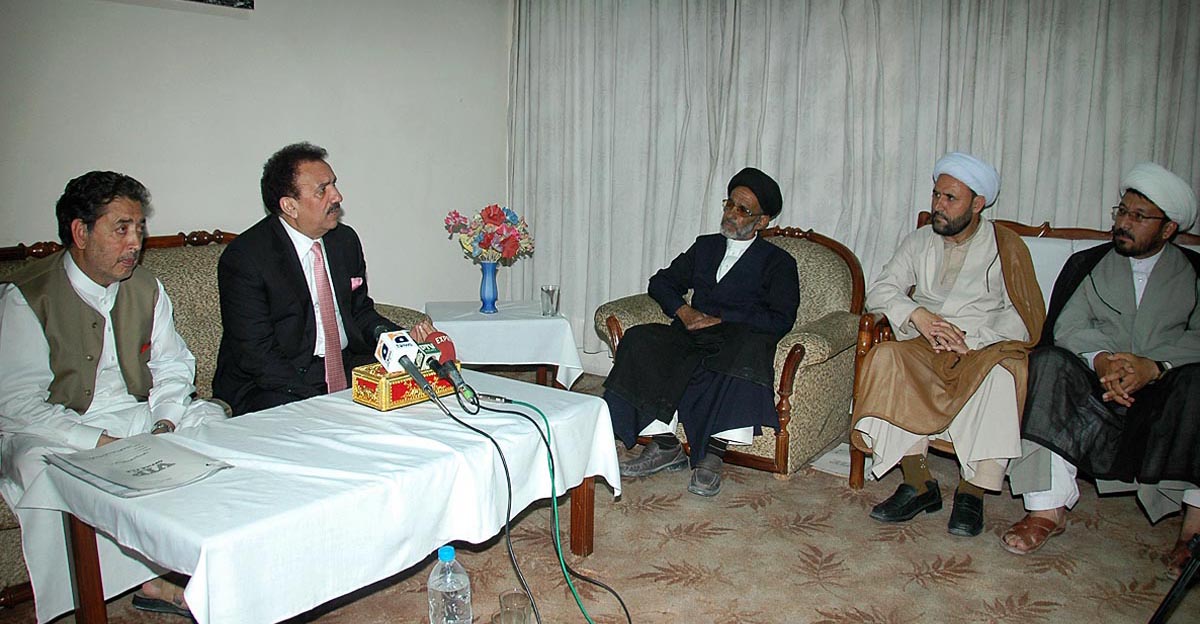 SKARDU (ONLINE): Federal interior minister Rehman Malik has urged ulema to play their due role in maintaining religious and sectarian harmony and peace in the area.
Talking to ulema of the area, he said that some nefarious elements were trying to fan sectarianism in Gilgit-Baltistan against whom action was being taken.
He assured of carrying out a targeted operation against those involved, while he also announced enhanced patrolling alongside Karakoram highway, which would also include air surveillance by helicopters.
The minister also announced jobs in official capacity for kin of victims of Gilgit-Baltistan sectarian issues, while he also announced 50 per cent compensation by federal and remaining 50 per cent by provincial government for all torched transportation.
Meanwhile, talking to Gilgit-Baltistan scouts at the regional HQs, Rehman Malik announced discounted air tickets for scouts and plots in various areas of Gilgit.
Interacting with passengers at Skardu airport, he declared that he would personally transport all stranded students at airport to Islamabad, while the rest of passengers would be flown out by special PIA flights to the area, for which he would make personal efforts.
The ulema of Gilgit-Baltistan, who earlier briefed the interior minister about the tense situation of Gilgit-Baltistan, assured Rehman Malik of their full cooperation and support in maintaining the peace and harmony of the region.