Imran Khan lands in Skardu , claims "all GB youth is PTI"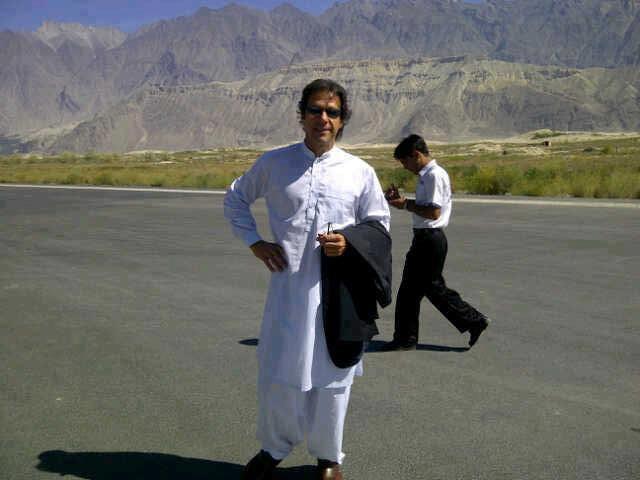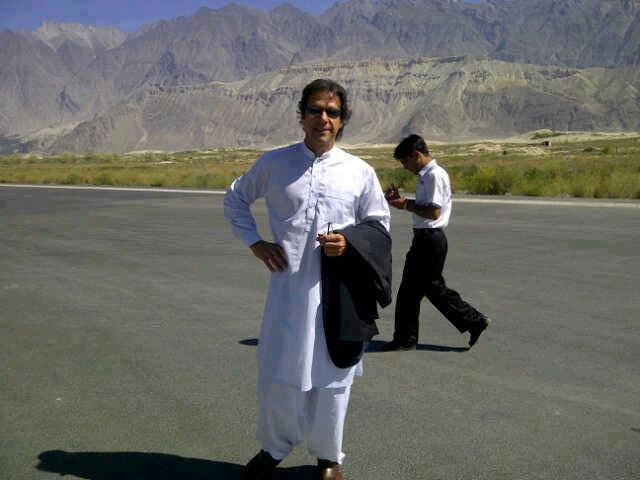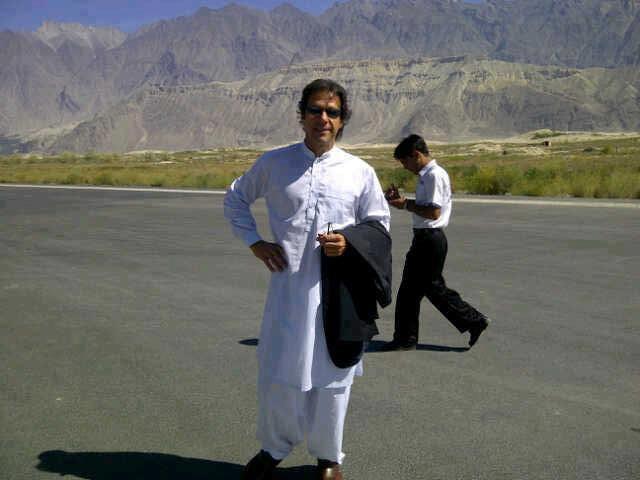 Our Correspondent
Skardu: PTI Chief, Imran Khan, has posted on Twitter that he has landed at Skardu airport. He has also posted a photograph in which he is seen standing at the Skardu airport.
Three hours after landing in Skardu, Imran Khan has claimed in a twitter post that all the youth of GB are PTI supporters, "despite of weak organization".
It is pertinent to note that Skardu is one of the seven districts of GB and this is Imran Khan's first visit to the region.
Observes believe that the claim is a wishful thinking.
The PTI Chief is visiting the region to meet political and social leaders and party workers after several months of unrest and violence triggered by three targeted sectarian attacks in which around 80 people have lost their lives during this year.
He is also expected to visit affected families to condole the death of their near and dear ones.