Gilgit court approves bail of Baba Jan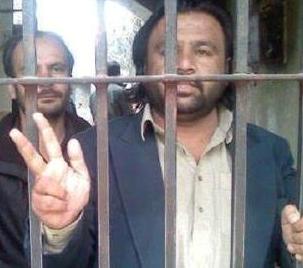 Our Correspondent
Gilgit, September 15: PYF leader, Baba Jan's bail has been approved by a court in Gilgit. "If new cases are not filed against him he will be released on Monday", a party worker told the media.
The workers are expressing the fear of new charges because earlier this year Baba Jan had been involved in other cases after a court granted him bail in cases related to violence in the Hunza Valley.
Advocate Ehsan Ali, one of Baba Jan's lawyers, said that the bail documents have gone missing from the jail. He said that authorities are trying to delay the release of Baba Jan because they want to sabotage massive receptions awaiting the PYF leader, who has been in jail for more than a year.
Baba Jan had handed himself over to the police in August 2011, after he was declared absconder in cases related to violence in the Hunza Valley, triggered by the murder of two protesters by police officials.
Last week a parliamentary committee had rejected a report presented by GB government to justify the detention of Baba Jan and his four other comrades.