PM Pervez Ashraf directs MoF to release 2bn for GB, inaugurates realignment of KKH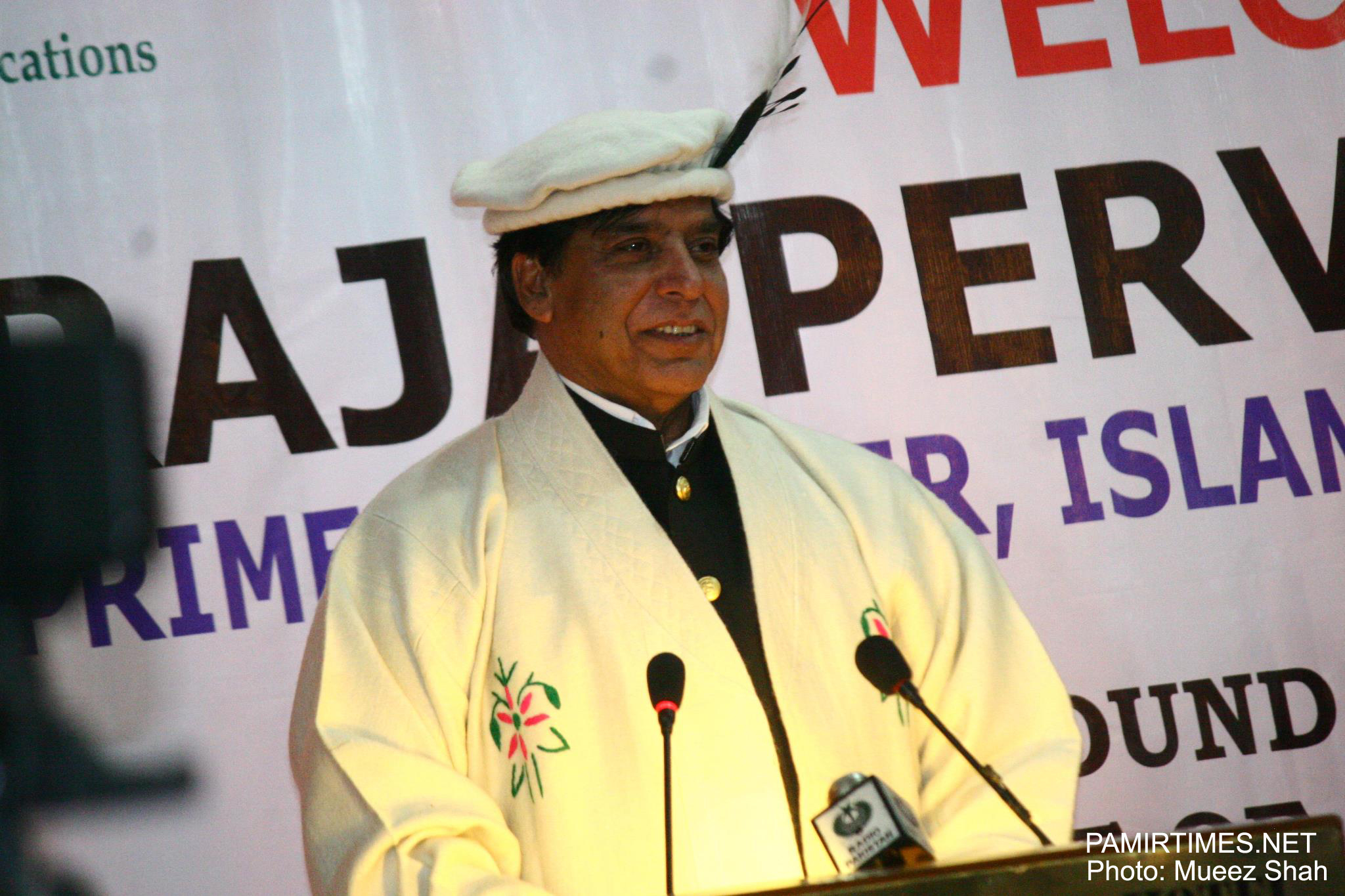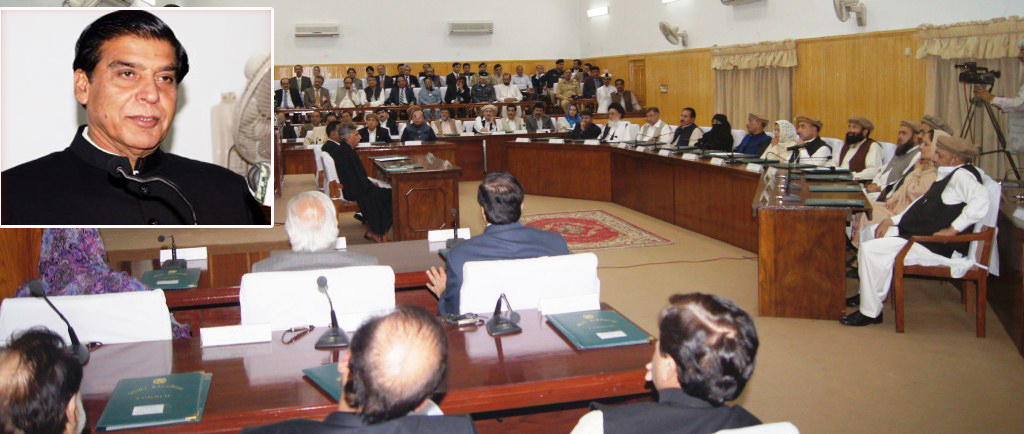 Updates Concluded
Prime Minister, Pervez Ashraf had a busy day on Friday in Gilgit and Hunza Valley. He is staying in the mountainous city tonight. He will return to Islamabad. He is expected to meet members of Masajid Board and notables of the area, to discuss, peace, economy, politics and other regional issues.
He is accompanied by Federal Minister for Kashmir and Gilgit-Baltistan Affairs Manzoor Wattoo, Minister for Information and Broadcasting Qamar Zaman Kaira, Secretary General Pakistan Peoples Party Senator Jehangir Badr and senior officials.
Updated at 6:15
PM Pervez Ashraf concluded his speech at the joint session of GBLA and GB Council.
He announced 2 billion rupees for the GB government, to help it come out financial crisis. He directed the finance ministry to release the announced funds immediately.
"PPP and its allies are proud for empowering people of Gilgit-Balitsan. The governance set up is new and it will take some time to develop roots and grow", he said.
"We are aware of the difficulties faced by the GB government. We assure them of all out support in terms of development and improvement of law and order".
"Workers of PPP from Gilgit-Baltistan have stood with their co-workers across the country through thick and thin", said Raja, winning applause from the legislators.
"I direct PIA to increase the number of flights to GB and make traveling easy for the commuters".
"We will make KKH safer from all dangers and hazards. I have directed the law enforcing agencies to ensure safety of the strategic road".
"We will re-link the Karakoram Highway by constructing a 25km long alternate route between Attabad and Gojal", he vowed.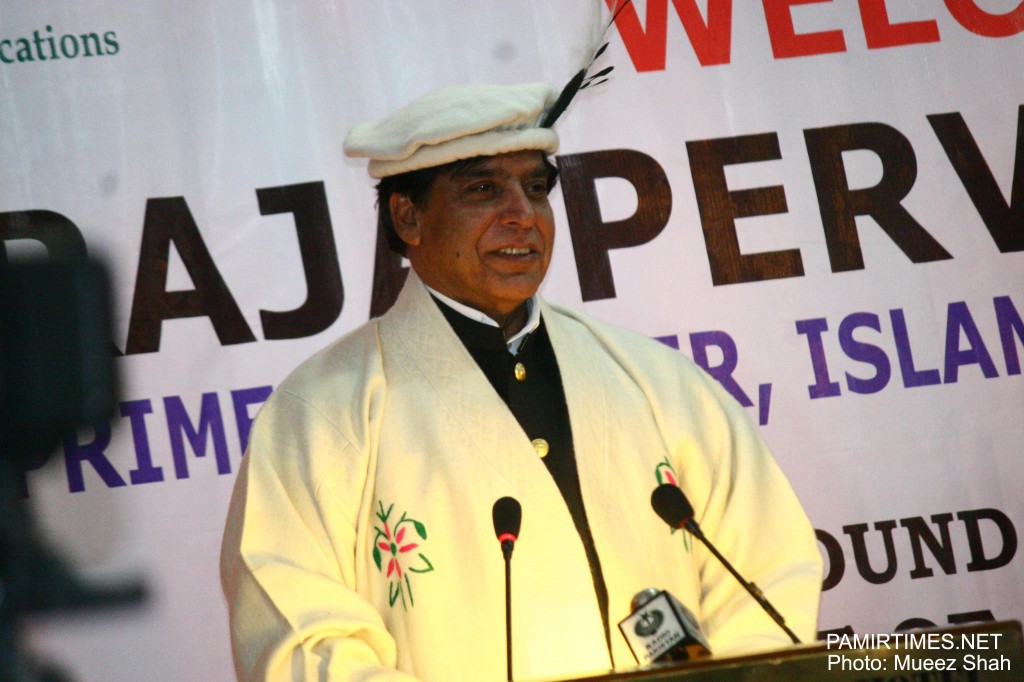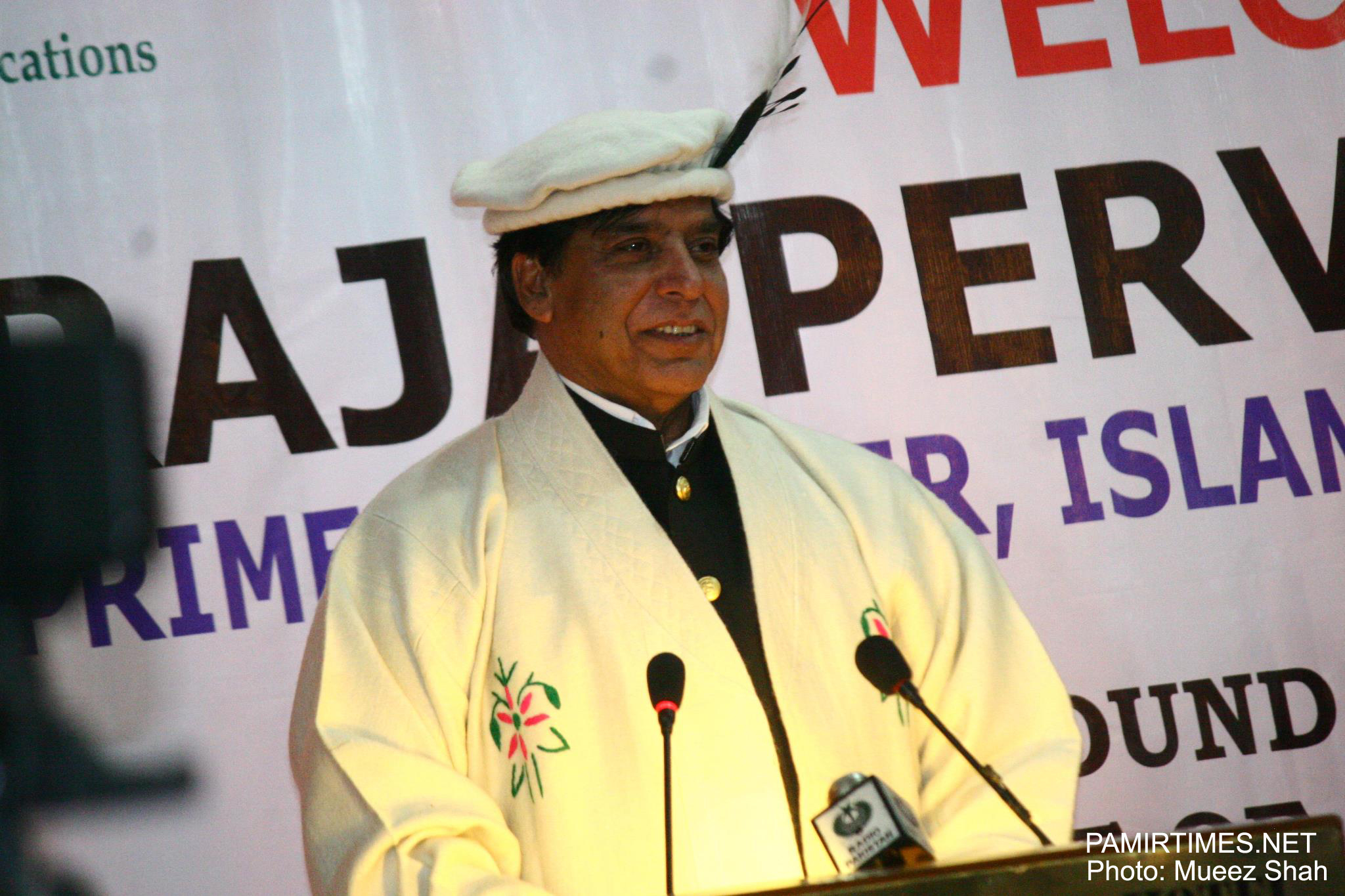 Updated at 4:28
Prime Minister Pervez Ashraf has reached Gilgit after completing his tour of Hunza Valley. He will address members of the Gilgit-Baltistan Legislative Assembly and Gilgit-Baltistan Council at the GB assembly hall, located in Chinar Bagh area, in proximity of the monument of the region's freedom fighters. The local people had freed the region from Kashmiri and Dogra Raj in 1948 after one year of armed struggle.
Updated at 3:55
Pervez Ashraf is currently in Karimabad Hunza, where he has stopped to take lunch, after inaugurating the KKH realignment project and making an aerial view of the dammed Hunza River.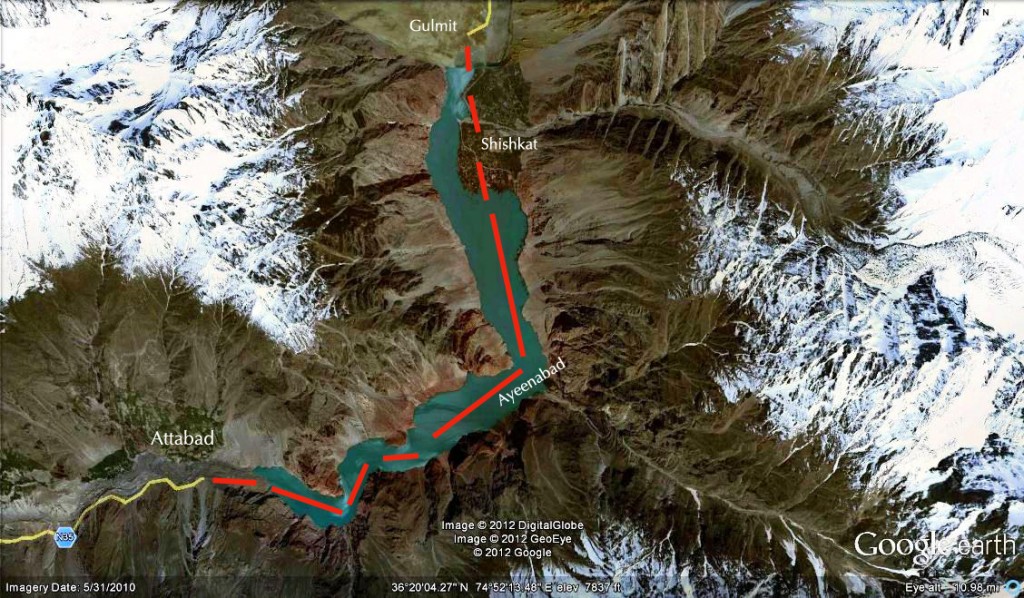 ——
Hunza: Prime Minister Pervez Ashraf has inaugurated the realignment and reconstruction of the damaged part of Karakoram Highway in upper Hunza Valley. He also paid viewed the 22km long dammed river stretching from Attabad to Hussani village of Gojal Valley, upper Hunza.
According to official sources the realignment would be completed at a cost around 280 million. The Hunza River was dammed as a result of a huge landslide in Attabad village, which also killed 19 people and displaced thousands of others.
Premier Pervez Ashraf will address a joint session of the Gilgit-Baltistan Legislative Assembly and GB Council later today.