Hunza: Nauroz Youth Festival and Pakistan Day Celebrations come to an end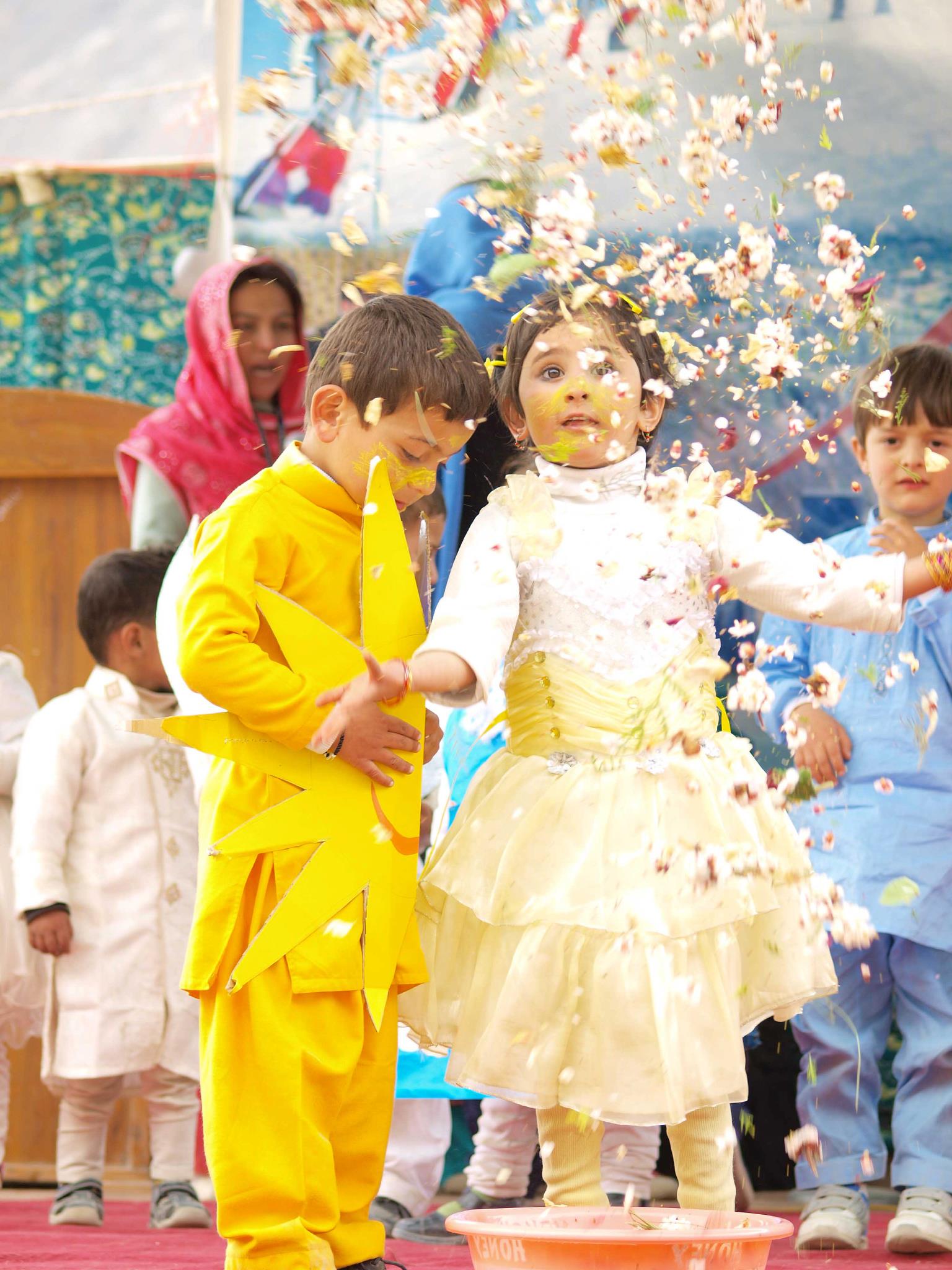 Text: Pamir Times
Photos: Mueez Shah
Gilgit, March 24: The Nauroz Youth Festival and Pakistan Day Celebrations came to an end yesterday at Aliabad, Hunza. The colorful event saw students performing tableau, gymnastics, skits, songs and dance.
Pipe-bands from across Hunza also participated in the event as part of a competition. Aga Khan Silver Jubilee Band, Gulmit -Gojal, won the first position in the competition of pipe bands, while Karimabad and Aliabad stood second and third, respectively.
The Jawans of Police also performed a march-past and other physical exercises, winning accolades from the thousands of women and men who had gathered to witness the proceedings.
GBLA Speaker, Wazir Baig, hoisted the national flag on 23rd March and paid rich tributes to the founders of Pakistan. He urged the youth to protect the independence and work hard to be able to contribute towards national progress.
The festival was jointly organized by KADO, EELY Project of AKRSP, AKPBS and the government of Gilgit-Baltistan.