Only 29% students pass 9th class exams in Gilgit-Baltistan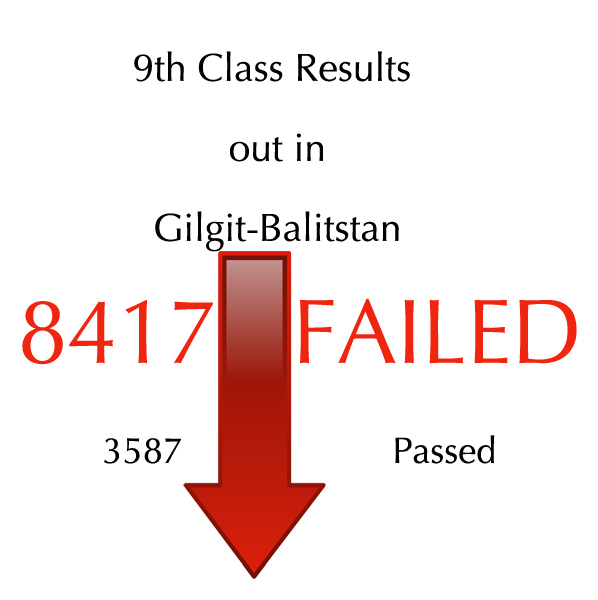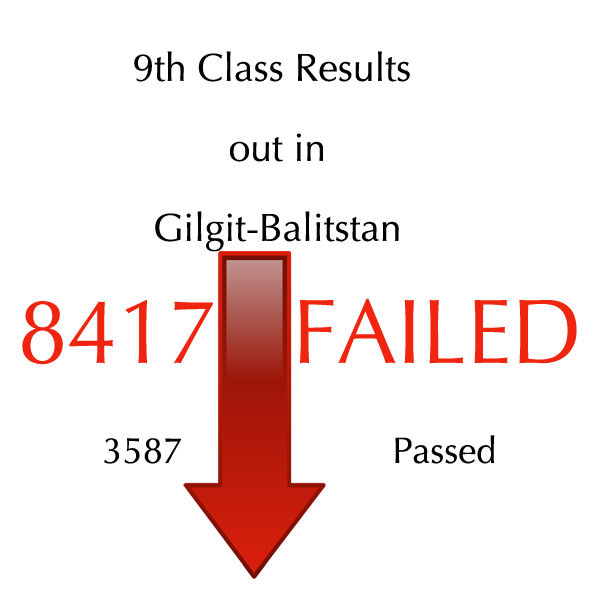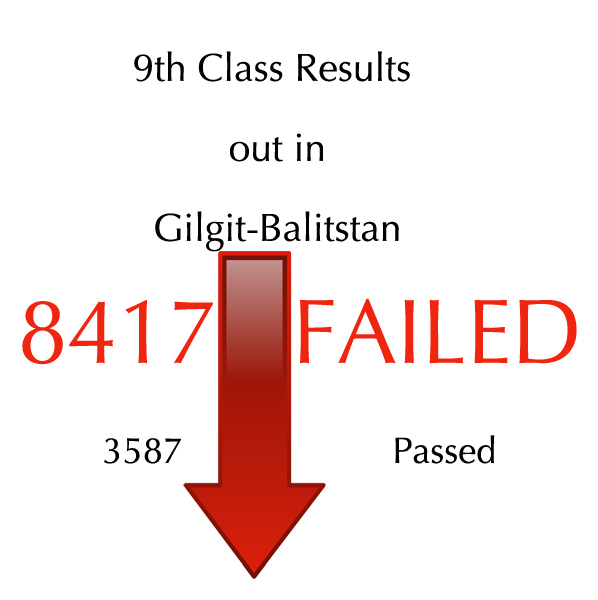 Our Correspondent
Gilgit, October 2: Only 3587 students across Gilgit-Baltistan, out of 12004, have been able to pass their 9th class exam, according to results announced by the Karakoram International University. At 29 %, the passing ratio is abysmally low and the results do not augur well for the future of the region.
The worst results were from Skardu district, where only 736 students were able to pass the exams.
The passing ratio among girls and boys was almost the same, at 29.83 and 29.94.
Parents and other people have expressed shock and dismay over the very poor result and they have demanded a high level inquiry to ascertain the reasons behind such a mammoth failure ratio.
The Gilgit-Baltistan Education Department has for long being accused of getting infested with corruption and inefficiency. Teachers and other employees are being hired on basis of nepotism and jobs are also being sold, according to several independent sources.
Many observers and analysts believe that in addition to corruption, nepotism and other inefficiencies, the poor law and order situation of Gilgit-Baltistan may also have played a very negative role in the performance of the students.
It is pertinent to note that schools remained closed for months this year due to violence and protests.