Skardu: 28 couples tie the knot in mass marriage ceremony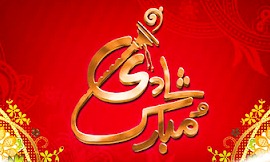 Our Correspondent
Skardu, October 8:  Al-Zohra Foundation organized a mass marriage ceremony in Skardu, Baltistan. Twenty eight (28) couples tied the knot during the ceremony.
Mass marriages are organized to support low-income families who would otherwise incur mammoth expenses. Marriage ceremonies have become very expensive in Gilgit-Baltistan, like other parts of the country. Low income families are feeling immense financial burden due to the social expectations of dowry.
Religious scholars at the occasion said that Islam preaches simplicity. Some of the scholars argued that music and dance are un-Islamic activities and should be avoided by Muslims. It is pertinent to note that music and dance are centuries old parts of the region's culture and heritage.
The local people have appreciated the Al-Zohra foundation for organizing the mass marriage.