34% GB police personnel involved in smuggling  as compared to 79% in KPP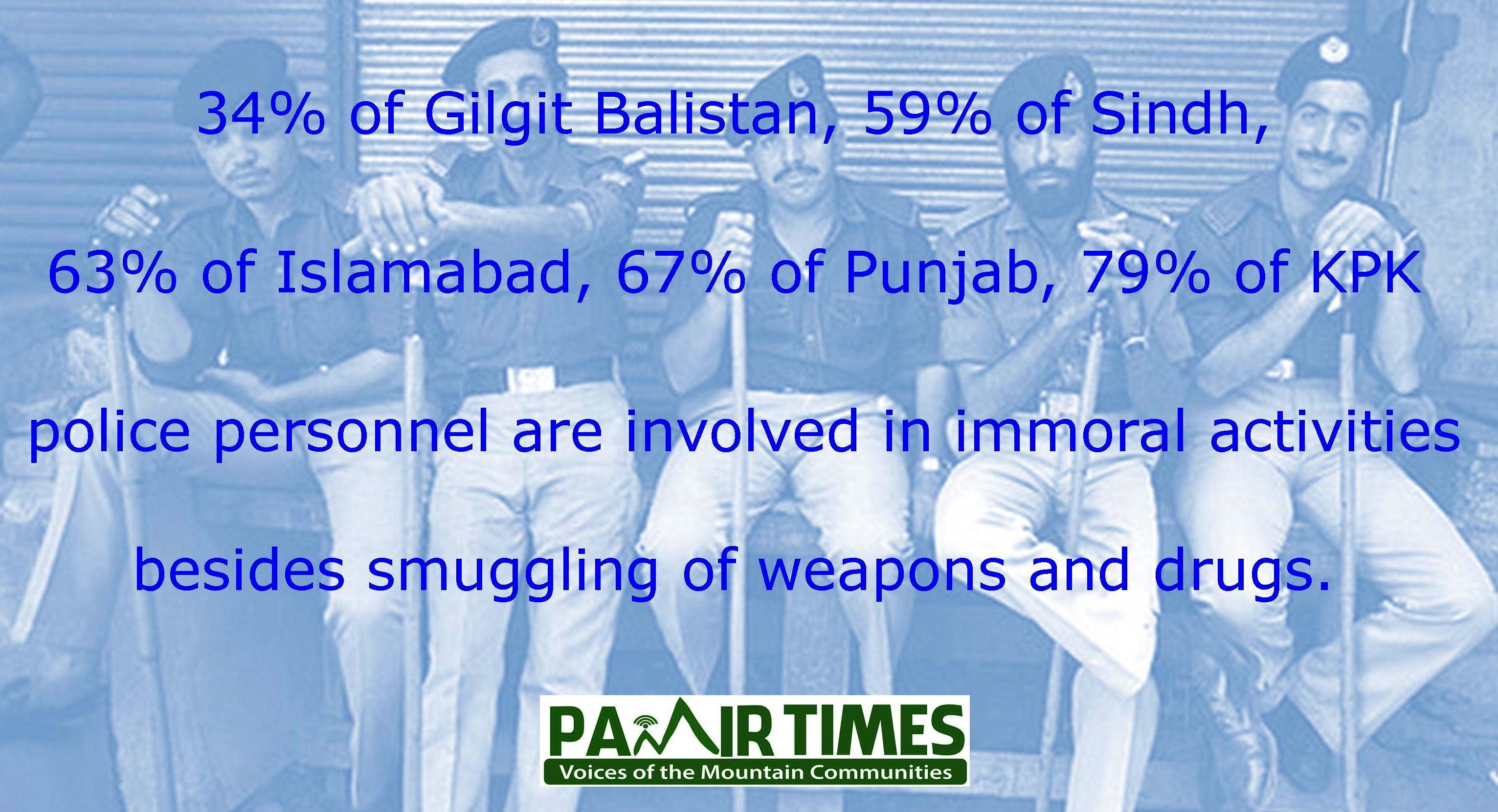 Islamabad, Jan 22:   As part of the implementation of National Action Plan it was reported by the intelligence agencies that 63% of Islamabad police personnel are involved in immoral activities besides smuggling of weapons and drugs. According to the reports submitted to interior ministry by intelligence agencies, 63% of the capital police are found in these activities through their front men.The document has revealed that the alleged have links with various terrorist outfits, land grabbers and rented killers also.
The report submitted to ministry was investigated by top national investigative agencies. Besides capital police, 67% of Punjab, 79% of KPK, 59% of Sindh and 34% of Gilgit Balistan police are also found to be involved in such activities.