Aliabad: Stranded residents of Gojal present charter of demand, postpone protest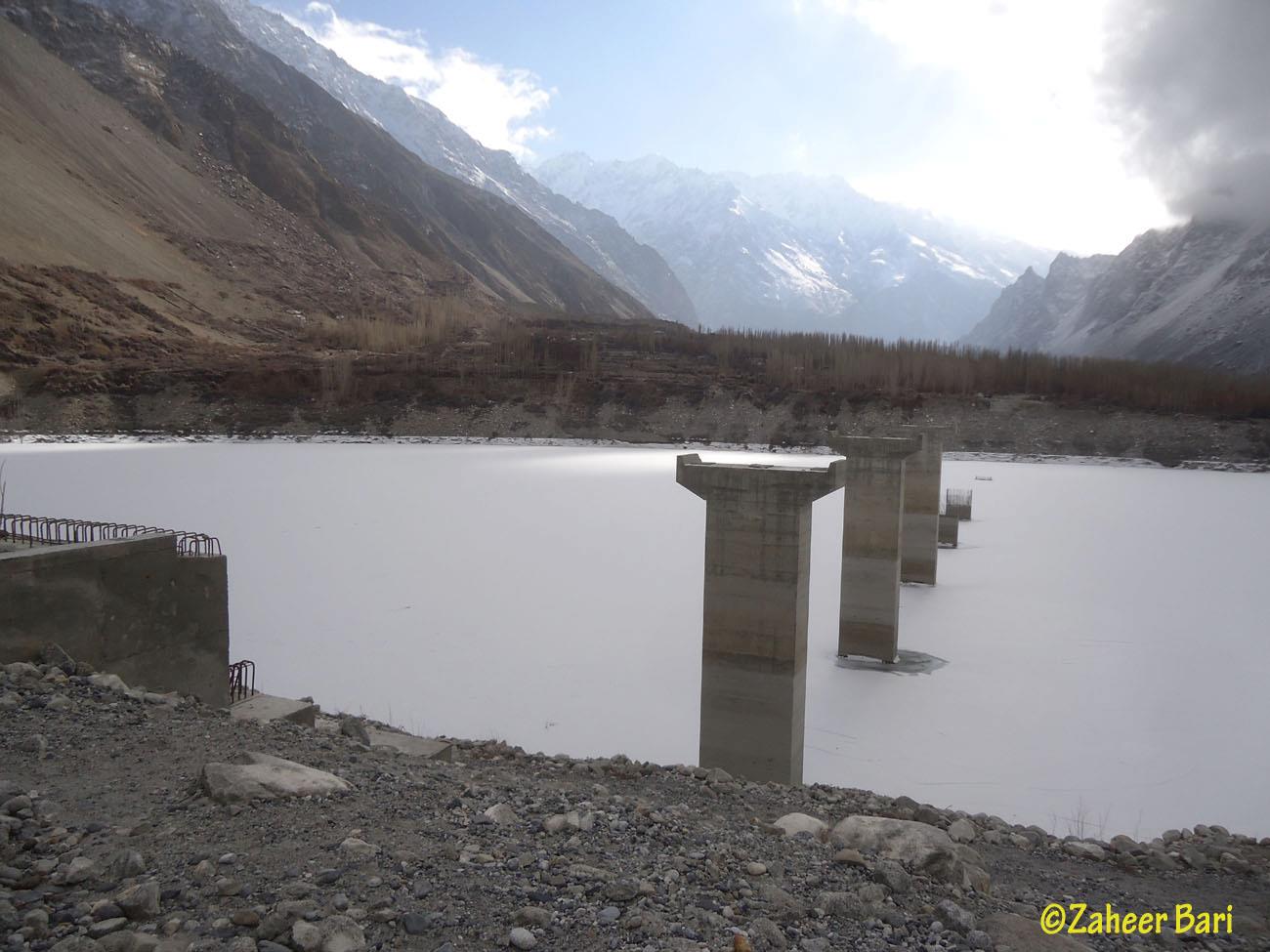 Our Correspondent
Hunza, January 29: A charter of demand signed by 71 people has been submitted to the office of Deputy Commissioner in Hunza valley in which the stranded residents of Gojal Valley have demanded reopening of the boat service within 24 hours.The stranded passengers postponed their protest after negotiation with local elders and officials of the district administration.
The boat service to Gojal has been suspended since last week due to freezing of the dammed Hunza River. An elderly woman from Kirmin village of Chipursan Valley passed away the other day in Gulmit due to absence of medical facilities. Hundreds of passengers, including women, children and patients, are stranded on both sides of the frozen river, waiting for resumption of the boat service.
The government has failed to make way for the boats by breaking the frozen surface with the help of rafts and heavier machinery.
The local people have demanded of the government and the Aga Khan Health Service to provide medical facilities in the region. The role of the organizations and the government is being heavily criticized in the region.
"The failure of the relevant organizations to provide extra-ordinary health facilities to the region in the times of disaster will never be forgotten by people", an NGO worker told Pamir Times on the condition of anonymity. She said that the people are fed up of fake promises and failures on all fronts.
Yesterday the stranded passengers had scuffled with the bodyguards of GBLA Speaker and exchanged harsh words with the Speaker, who is an elected representative of the region. The protesters had threatened to call an indefinite strike in the region if the boat service was not resumed and if the health facilities are not enhanced.
Meanwhile, the Karakoram University has refused to reschedule examinations for the stranded students of Gojal Valley. The parents and students were demanding opening of a temporary examination center in Gojal Valley or postponement of the examinations.  The Controller of Examination, Professor Karim Khan, has reportedly said that such massive arrangements cannot be made for a handful of students.