Stranded man dies due to cold at Lawari tunnel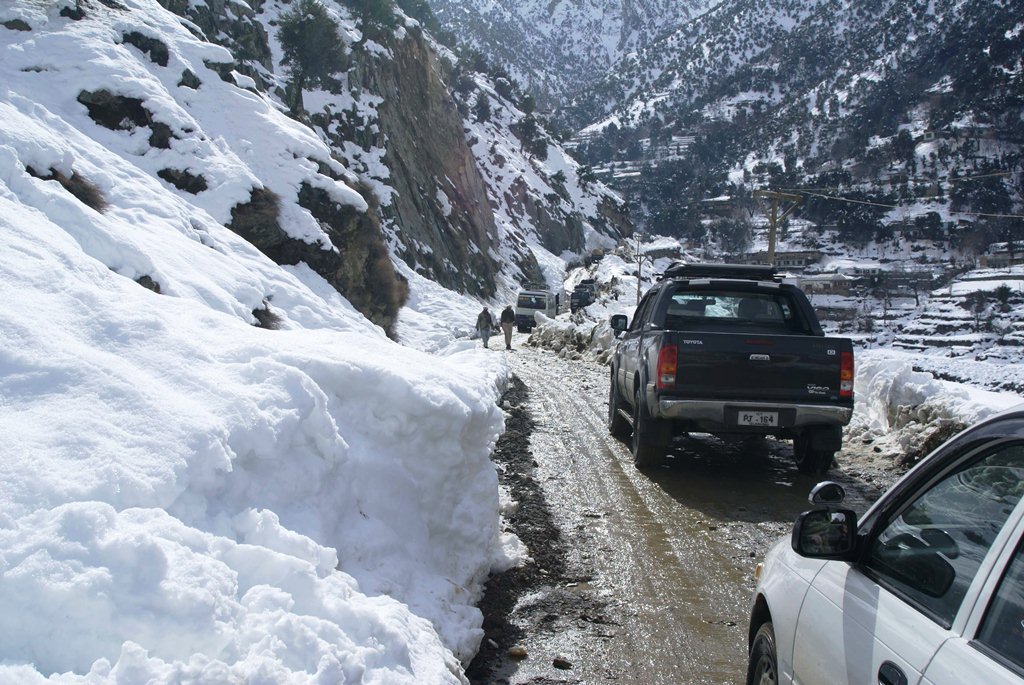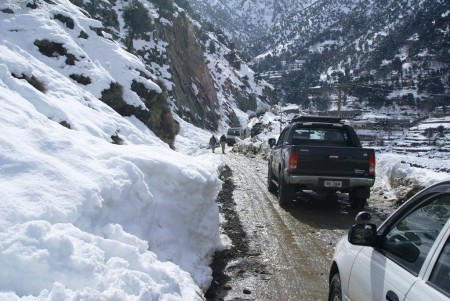 Gul Hammad Farooqi
Chitral, February 11: A man died a woman had her hand fractured due to cold weather in accidents near Lawari Tunnel.
According to details, the female commuter slipped while walking on a slippery road in front of the Lawari Tunnel, while the man passed away due to severe cold weather.
Hundreds of vehicles remained stranded on Lawari tunnel access road due to poor condition of road having ditches in its middle and landsliding and glaciers.
Salahuddin Salih a local social worker told this scribe on telephone that thousands of Chitrali passengers left for Peshawar via Lawari tunnel they reached 10 AM on Friday to travel inside the tunnel which was opened for traffic after one week but they were forced to wait there for 24 hours in chilly and sever cold weather, while snow kept falling.
National Highway Authority (NHA) has failed to clear Lawari tunnel road for passengers in a timely manner. Although soldiers of 104 Engineering battalion of Pakistan Army have removed snow from Lawari Tunnel access road on both sides within two days but it still need some maintenance for smooth flow of traffic.
It is to be noted that Lawari tunnel remains closed 4 days every week, and is opened from 12.30 to 3.30 PM, on the remaining three days.
A dead body was also carried to Chitral after a delay of 7 days via Lawari tunnel.
In ordinary days, hundred of vehicles stand on both sides of Tunnel waiting for its opening but there is no facility for these passengers especially women folk and children. As a result people of Chitral face numerous problems due to no arrangement for women and children. Social and political circle of Chitral have demanded from high ups of NHA as well as Federal Minister of communication for opening Lawari tunnel 7 days a week for Chitrali passengers to redress their grievances.