My team for the ODIs: Who and Why!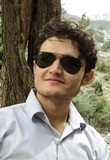 Rashid Ali Haideri
Today Pakistan lost its first ODI match to South Africa. Although, we had a very un-expectedly disappointing test series which we lost 3-0 but mainly due to three reasons we can expect a good show from our team.
Firstly, our team is well-balanced. Secondly, the team must be pumped up to put a good show after the dismal performances in the tests and the first ODI. Also, the huge win in the T20 is also likely to boos their morale. Thirdly, this is also the main reason; the South Africans don't have a balanced one day side. They have been preparing for the Champions trophy so players have been in and out. These reasons may give our team an edge but the team selection holds the key. This was the reason we lost the test series so badly. So, looking at all factors including past performances, team combination, playing conditions this is my starting eleven for the ODIs along with little analysis.
1)      Nasir Jamsheed: After his splendid performance which included two tons in three matches in the last series against India, he becomes a straight forward choice. But as he had a very poor test series so I'll tell him that he has two and at max three matches. We have Imran Farhat waiting to replace him if he doesn't perform well.
2)     Muhammad Hafeez: After a poor show in test matches he got back to his normal form in the T20. He will be a main player in this line up.
3)     Younis Khan: With his experience Younis also becomes an automatic choice. This is the position where he has batted brilliantly so I'll try him here. I'll also give him 2 to 3 matches. If he fails to give a good performance, I won't be afraid to replace him with someone else.
4)     Umar Akmal: Although Asad Shafiz batted quite swiftly but due to the similarity of his batting style with Younis and Misbah, I'll choose Umar Akmal. On this position Umar Akmal plays a key role. I'm playing him ahead of Misbah because Misbah and Younis due to their slow batting style consume lots of delivering which pressurizes batsmen coming after them. So, with his fluent batting style, Umar Akmal will keep the flow of runs going from one end and the other end will be occupied by either Younis or Misbah.
5)     Misbah Ul Haq: He is the captain as well as our main batsman so he will have to play a major role. He will have to stabilize in case our top order fails or capitalize on good starts. He will also be under pressure as he hasn't performed that well as of late.
6)     Kamran Akmal: This is a very tricky position. Ideally if we had a fast bowling all-rounder like Hammad Azam, I would have played Kamran on 7th with another batsman at 6. But we have spinning all-rounders so he has to play here.
7)     Shahid Afridi: In conditions like South Africa we need fast bowling all-rounders but we have Afridi so he will play here in this position. I'll give him at max three matches to perform well otherwise I'll straight forward drop him. This is his last chance as well so he has to perform in order to continue playing for Pakistan.
8)     Umar Gul: If he hadn't bowled the way he did in the T20, I would have dropped him and given a chance to Wahab Riaz as his pace is an advantage on the bouncy pitches. Anyway, if won't perform in the first three matches I'll replace him with Riaz.
9)     Saeed Ajmal: Be it any format, any country, any opposition this man will be the trumpet card.
10) Junaid Khan: With his seam and deceptive bowling he takes his position without any doubt.
11) Muhammad Irfan: We have spoken a lot about him and he has performed to quite extent so his run continues.
I would play this team for first two ODIs if anyone doesn't get injured. After two matches according to performances, I'll bring forth some changes. Those changes may also include changing the batting order like bringing Muhammad Hafeez down the order, opening with Jamsheed and Farhat.
This is the best team from the available squad so we should support them and encourage them.
Come on Pakistan, rock the world !!!