Saeed Ullah Baig from Gulmit, Gojal, passed away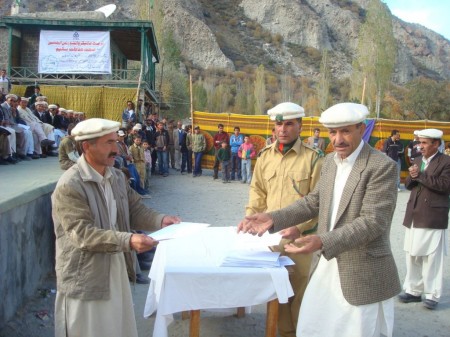 Islamabad, March 20: Renowned community leader Mr. Saeed Ullah Baig (on right, receiving the certificate in this pic), brother of MLA Mutabiat Shah, from Gulmit, Gojal, passed away yesterday night after getting injured in a road accident in the federal capital.
He served for several years as Captain of the Ismaili Volunteers Corps – a community based social organizaton, making significant contributions towards development of the village and the community at large. He was a retired soldier of the Pakistan Army.
We offer heartfelt condolences to the bereaved family and pray for the departed soul.