Sost: KVO and WWF discuss Khunjerav National Park's managmenet plan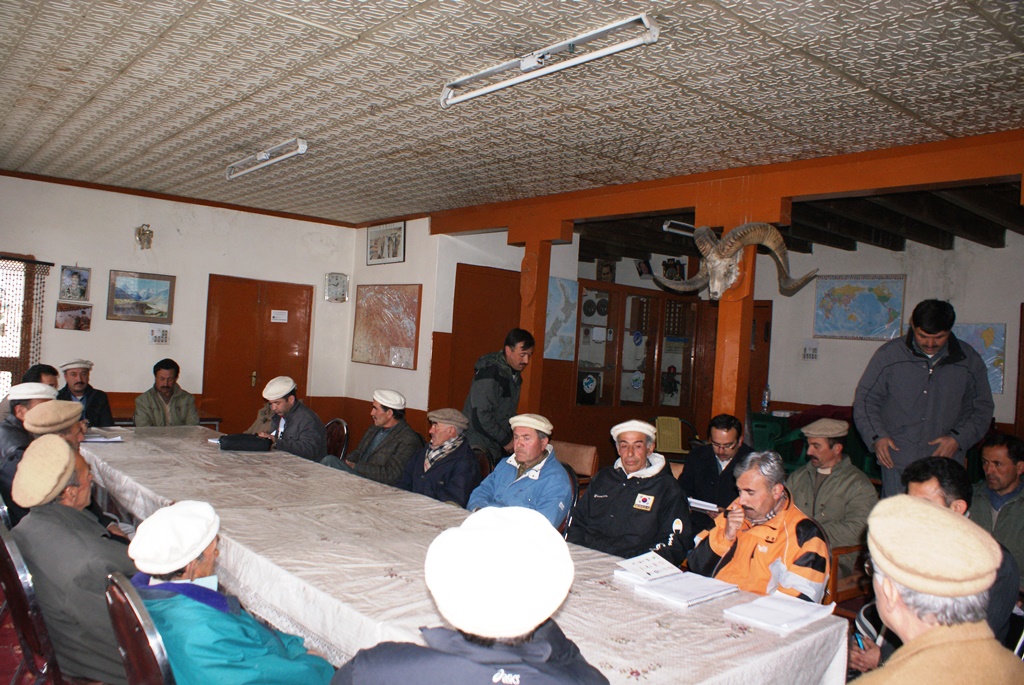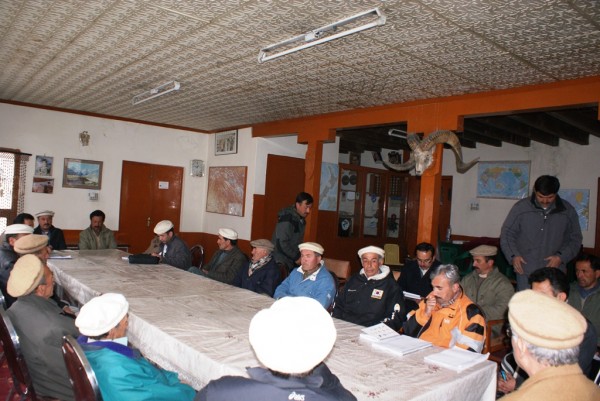 Sost, Gojal: KVO members and community representatives and WWF-Pakistan, Gilgit-Baltistan held a Focus Group Discussion for review of the Khunjerav National Park's management plan. The management plan was devised in 1992 for managing and administering the then solo park and since then it has not undergone any revision or amendment. When the management plan was structured, it was decided to be reviewed and validated every five years to monitor the progress, administration and consequent impact of the established park on the local communities as well as natural resources of the area.  
Keeping in view the level of changes i.e. environmental, social, educational and economic, taken place over the course of 20 years in the KNP area, a thorough review of the management plan is deemed necessary. For this purpose a Focus Group Discussion was arranged at Khunjerav Hotel, Soust wherein KVO members of the past and present were in attendance. Head of WWF-Pakistan, Gilgit-Baltistan, Dr. Babar Khan and manager Muhammad Zafar Khan moderated the FGD.
A candid and comprehensive discussion over the present status of the park and its affairs was followed by recommendations, needed to be incorporated in the revised edition of the management plan. However, because the timely reviews were not made so now there is a need to over-haul the management plan according to the present circumstances. The Focus Group Discussion in this regard, generated many a valid points and recommendations.