Major shuffling in Gilgit-Baltistan bureaucracy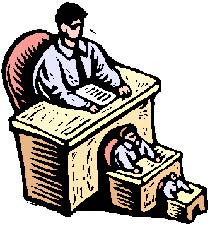 Our Correspondent 
Islamabad, April 8: The bureaucracy in Gilgit-Baltistan has been shuffled at a major level.
Dr. Faisal Zahoor has been replaced by Atta ur Rehman as Home Secretary, while Capt (r) Nawaz Naseem has been appointed as Secretary of Education, replacing Syed Hadi, whose tenure was tainted by charges of massive corruption.
Wazir Ashfaq has replaced Khalid Nazir Wattoo as Food Secretary. The later has been appointed as Secretary for Science and Technology.
Similarly, Khaqan Murtaza has been appointed Secretary of Power and Electricity, while Naib Khan has been appointed as Chief Economist of Planning and Development. Abdul Qayum has become the Secretary for Local Bodies while the fromer Home Secretary has been appointed as Secretary of Commerce, Minerals and Industries.
It is pertinent to note that major departments have been handed over to Grade 20 officers, whose services have been obtained from the federal government.