Pictorial – Heliski expedition in the Karakorams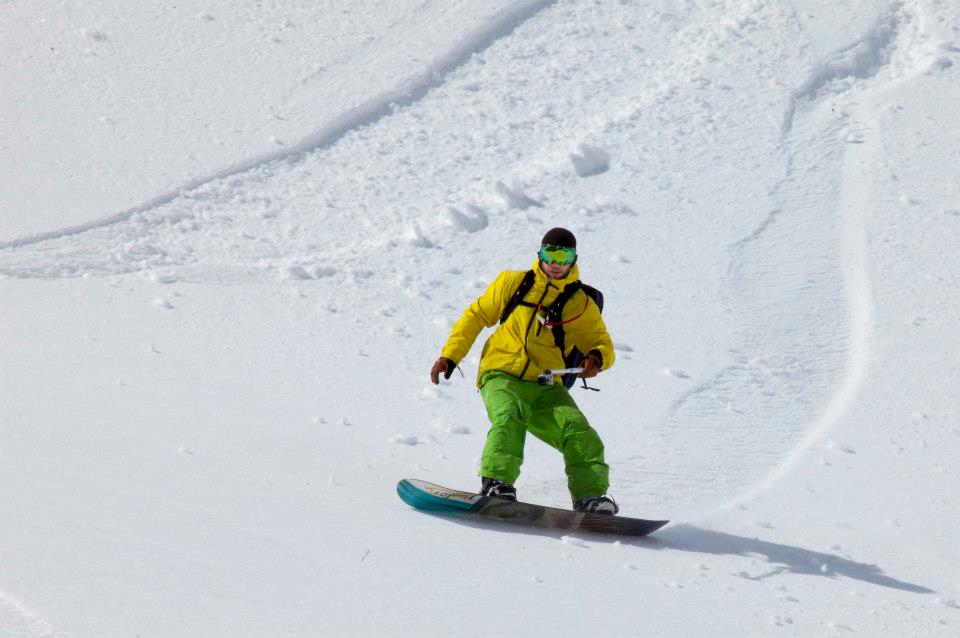 Islamabad, April 11 (PR): In a first of its kind event, a group of expert Heliskiers from different parts of the world negotiated the slopes of the Karakoram mountains in the Gilgit-Baltistan region of Pakistan. The event was organized by Walkabout Films with the help of Inter Services Public Relations (ISPR), an organizatoin within the Pakistan Armed Forces.
The Heliski adventure can help project Pakistan and Gilgit-Bltistan in a positive way by highlighting the region's potentials in terms of hosting winter tourism and adventure sports events.
The expedition comprised a team of 11 skiers from France, Serbia, Russia, Canada and Switzerland, all countries renowned for their longstanding ski culture and fully developed resorts. Although Pakistan has until now had neither a local ski culture nor developed resorts, it too was represented, and that too, by a Pakistani woman!
According to a press release, "the skiers rode the highest peaks in the Karakoram range for 5 days and achieved a maximum skiing altitude of over 5100 metres. Skiing, or indeed any exertion at such altitude is particularly difficult due to the reduced oxygen in he atmosphere, but the skiers were able to achieve some spectacular rides and very long runs.
Brice Lequetier, the team leader and a champion skier from France said he found skiing the Karakoram to be one of the most amazing skiing experiences to be had anywhere in the world:
"The feeling when you stand on top of mountain is freedom and amazement, and feeling very little, and the bigger the mountain the littler you feel. The Himalayas and the Karakoram especially being so young, so rugged, so special, makes you feel lucky and blessed…"
He also praised the Pakistan Army pilots: "Flying with the Pakistani army pilots was a great, great encounter and great surprise….we clicked from the first second…and this thing just rolled perfectly."
The international team was also very taken with the friendliness of everyone they encountered in Pakistan, from the army officers to the villagers in the remote areas they came across. They particularly commented on how Pakistanis hospitality and welcoming nature was never represented in the foreign press.
The event concluded on Friday 5th April evening with a ceremony at the Islamabad Club during which Brigadier Mujtaba Tirmizi presented engraved plaques to all the skiers and those involved in the logistical support for the event and thanked everyone for their participation and dedication to ensuring the unparalleled success of the 1st Karakoram Heliski."
We are thankful to Walkabout Films for allowing us to post these photographs here.