The youth of Gilgit-Baltistan should stand united: Pir Karam Ali Shah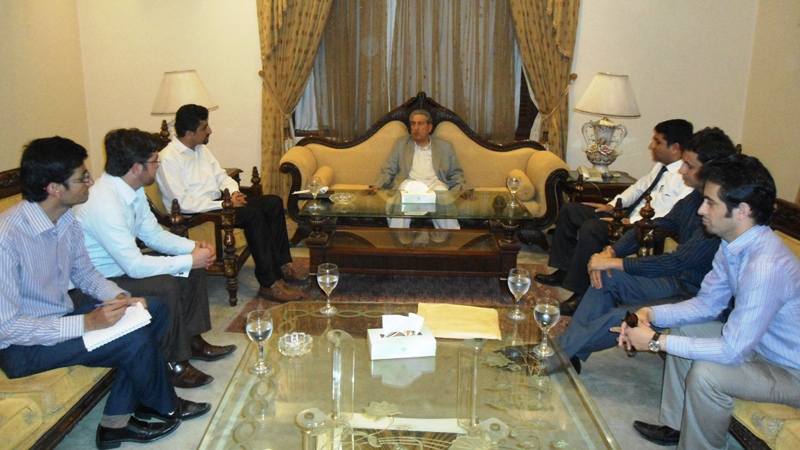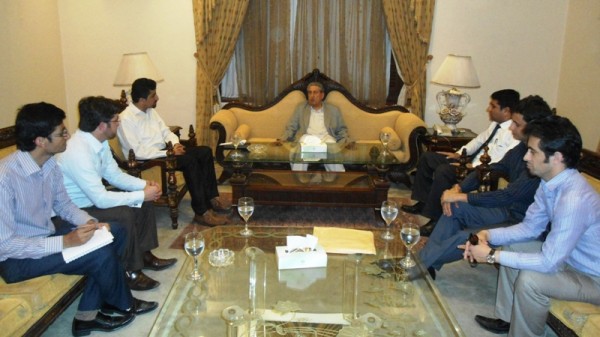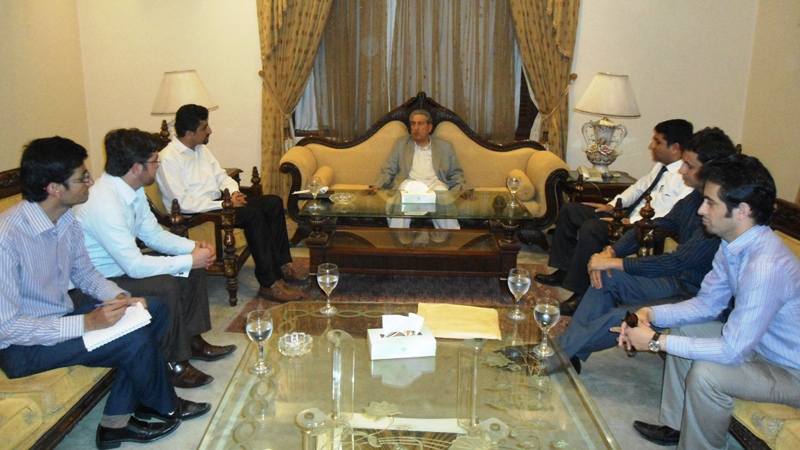 Karachi, April 11 (PR): A delegation of Hunza Gilgit Ismaili Students Federation Pakistan (HGISF) met Governor Gilgit Baltistan Syed Peer Karam Ali Shah at the Chief Minister house Karachi. The federation was represented by HGISF's Cabinet members and advisors. The meeting spanned for an hour and the focal point of the meeting was to highlight the issues and hardships faced by the youth of GB in Karachi as well as the future of the region.
The Governor emphasized the importance of unity among the youth of GB. He recommended the delegation to keep an eye on the developments back home and reiterated the importance of participatory democracy and the power of vote which is the only source to bring the real change in the society particularly in GB region. The governor expressed his satisfaction in the youth of GB and its potential to lead the region towards peace and progress.
The Governor called upon the youth of GB to play their role actively equally in the political and social arena. He gave a detailed historical perspective of the region as well as struggle of Shaheed Bhutto and his family in contributing towards the sustainability of democracy in the country regardless of hardships.
The delegation of HGISF discussed the major issues faced by the students of GB residing in Karachi such as accommodation and limited quota seats at national universities. Moreover, the increasing inclination of youth towards substance abuse in GB was also discussed and the delegation appealed to the Governor to work in this regard.
The Governor assured his full support for the federation and reiterated that the students of GB residing anywhere in the world are "Sons of Soil" and they must strive to achieve the best and should become goodwill ambassadors for our region. The members concluded this meeting by thanking honorable Governor for his valuable time.