Imran Khan's debate challenge to Nawaz Sharif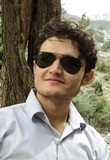 Rashid Ali Haideri
"Accept my challenge Nawaz Sharif. Let's have a debate on any TV channel. This debate is very important to bring the truth to light." In these words yesterday Imran Khan – chairman Pakistan Tehreek-e-Insaaf challenged Nawaz Sharif for a live debate on television. A day earlier Rehman Malik, ex interior minister, had also challenged Imran Khan and Nawaz Sharif for a debate through his official twitter account.   
These challenges give rise to few questions. Should we have this debate? What should be the parameters? What should be the agenda? Will this debate be a useful exercise? If yes, then what would be the format of the debate? Moreover, which parties would participate? These are some questions which are to be answered.
Apart from the point scoring and political rhetoric on behalf of our leaders for undermining their counterparts should these debates become a reality, they will strengthen our democracy by helping the voters make an informed opinion. These centralized debates have been part of election process in USA, which has a presidential system, and Canada, which has a parliamentary system. They provide a single opportunity for the voters to compare the vision of different parties on different issues like security, foreign policy, economy etc. They will also bring all the prominent leaders to one platform and question each other rather speaking behind their backs.
 On the other hand, it is argued that parties have manifestos which should distinguish party policies and help voters make a decision.  This may be true but, we forget that party manifestoes are of dozens of pages and they are written by high qualified professionals so a common man – in Pakistan most of them are illiterate as well – can't read them, let alone understanding them and forming an informed opinion. While, these live televised debates in our national language will be much easier for every citizen to understand and make a right decision.
Selection of parties for the debates is quite difficult as there are over 100 political parties participating in elections. All of these can never be accommodated. For this, I suggest a two point formula on the basis of their representation in the outgoing parliament; let's say parties with minimum of 30 seats and their political force in the ongoing campaign.  Parties can be selected only on condition but there are many parties with a large political force but they don't have a large representation in the National Assembly or a very little. Imran Khan's PTI, Majlis-e-Wahdat-e-Muslimeen and Jamaat-e-Islami are good examples. So, parties fulfilling this criterion would be asked to name their representatives of their choice for the debates.
Moving on format of the debates should be a very simple one; 3 sessions each covering issue one in three rounds. The three main issues to be debated shall be a) security (internal plus external), developmental works and foreign policy. In the first round of all sessions, representatives of all parties would give their party's polices and point of view on the issues under discussion. In the second round, party representative should be given a chance to question each other directly. While the third round should a question answer question from a selected audience. Audience shall comprise of well known journalists, social workers and well qualified people from academia especially policy making.  At the end of three rounds, stance of every party on crucial issues will be crystal clear and voters would be able to differentiate among the best, good and worst.
Living in a political culture of huge promises by politicians and bashing each other behind their backs, these debates might give Pakistani voters a better vantage point at determining who is best to command the country.
The contributor is a student at Lahore University of Management Sciences (LUMS).