Press Freedom Day celebrated in Gilgit-Baltistan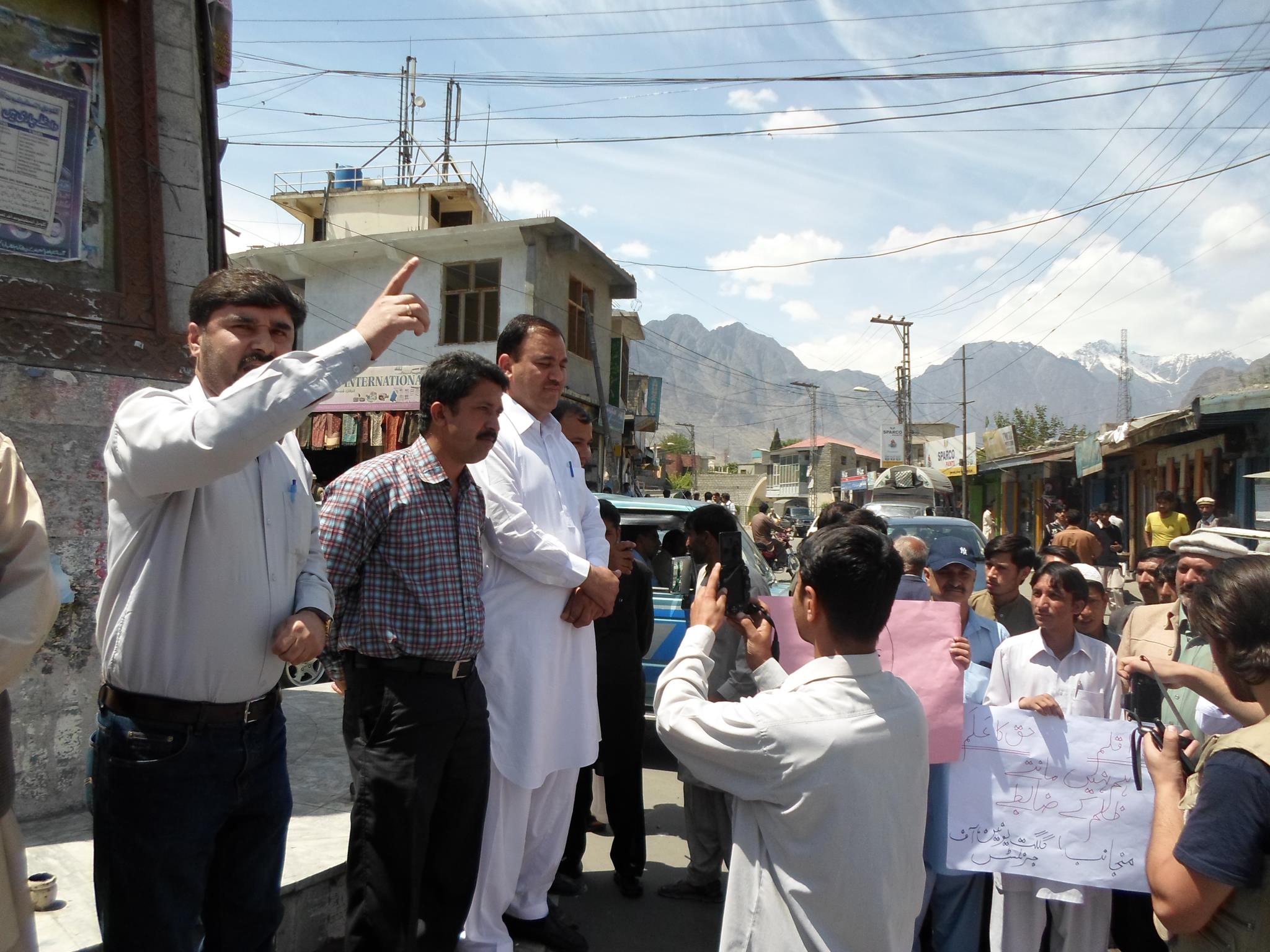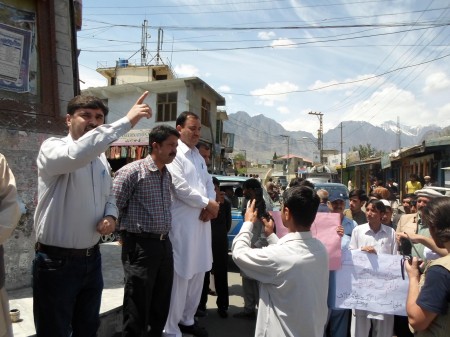 Our Correspondent
Gilgit, May 3: Journalists celebrated Press Freedom Day in different parts of the Gilgit-Baltistan region. Rallies, seminars and public gatherings were held to raise awareness about the importance of ensuring freedom of the press.
In Gilgit a major event was held at the Press Club, where Speaker GBLA Wazir Baig said that media has the power to build public image of the politicians. "You can make a person her of zero", he said addressing the journalists. He appreciated the regional media for raising important public issues effectively despite of what he called "unfavorable circumstance".
Member of Gilgit-Baltistan Council and former adviser to Prime Minister, Maulana Attaullah Shahab also spoke on the occasion.
Later a rally was held in Gilgit city in which the journalists demanded implementation of the Seventh Wage Board's decisions that had promised more facilities and facilitation for the journalists.
In Gilgit-Baltistan the journalists are faced with myriad problems. Majority of the journalists are not paid by their newspapers while some get meager financial support. This trend is leading to a decline in the quality of reporting, despite of a phenomenal rise in the number of newspapers and other mediums of mass awareness.