Hunzukuzhan in Scandinavia – V (Work Opportunities)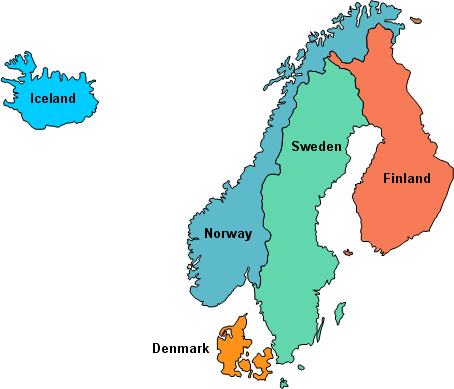 Shaukat Ali Khan
In this article I share my experience about the work environment and job opportunities in Scandinavia (Denmark, Finland, Norway and Sweden).
In career management it is extremely important to know yourself, your experience, skills, abilities, and interests. Finding a good career is a journey that needs considerable planning and preparation. Many professionals send their resume to every job posting and many don't even read the requirements of the job and consequently ends up with great frustration and discouragement.
Work environment: Scandinavian working environment is the best in the world for all the benefits that the employees get. Generally employees work about 37.5 hours per week with 5 to 6 weeks annual leave. Young mothers get 8-12 months maternal leave with full salary and young fathers are entitled to 3 months paternal leave in addition to annual leave. All jobs are pensionable and professional job salaries are quite reasonable. Every employee earns equal respect and freedom and may even disagree with the management. The general company environment is professional with multi-cultural and multi-national employees. Generally the employees are skilled, honest, frank and straight-forward and the employers expect the same from their employees. Companies offer career and professional development to their employees and it all depends on the company's structure. Working hours are normally flexible and many companies offer working from home option to their employees too.
How to find a job: There are many websites where companies advertise their job listings. Below are some of the major company websites where the professionals can apply for jobs to various companies. Many international companies recruit experienced and skilled manpower from abroad. Non-Scandinavian professionals target the international companies and many succeed to get good opportunities. The competition is tough for professionals from all over the world.
http://jobsearch.about.com/od/jobsearchhelp/a/findajob.htm
How to be short listed for the interview: The important part is to spend significant amount of time to prepare the cover letter and resume. Generally it takes 2-6 weeks to prepare a good initial resume. Prepare a detailed resume (many pages) and summary resume (maximum 2 pages).I recommend professionals to discuss their resume with experienced and skilled people. It's important to understand job requirements for a specific job and if requirements are according to your experience and interest then prepare your resume exactly according to the requirements and required skills. Highlight experience and skills as companies generally are interested in job-seekers with special skills in many areas. Cover letter should be the best marketing letter for the specific job and makes you the best and brilliant candidate. In the cover letter avoid repeating what you have already mentioned in your resume. Cover letter should highlight the important bullet points of why you are the best candidate. Avoid mentioning everything about you, but focus on what is relevant about you. Read and understand the requirements multiple times and re-adjust your resume and cover letter accordingly. Ask for proof reading from any skilled or experienced professional before submitting your application.
http://heathere.hubpages.com/hub/resumewritingservice
Visa: Generally speaking the international professionals may obtain a visa within 1-3 months.
Language: Swedish, Danish, Norwegian and Finish languages are not required in international companies, but in local companies the local language is compulsory to carry out your duties.
Don't anticipate to get hired as soon as you apply for a job but instead keep on trying and be patient and motivated and don't give up. Generally the recruitment process takes 1-8 months; depends on the company and job type.
In my next article I am going to explain the different green and blue card schemes in Scandinavia for professionals.
Useful links:
http://unjoblist.org/lists/DutyStation/Copenhagen
http://www.maersk.com/Career/Vacancies/Pages/Vacancies.aspx
http://www.novonordisk.com/jobs/jobs_uk.asp
http://www.nokia.com/careers/jobs
http://www.ericsson.com/careers/browse
http://it.jobindex.dk/job/it/
http://www.stepstone.dk/
http://www.dako.com/index/career.htm
http://www.ferringpeople.dk/vacancies.aspx
http://ices.dk/explore-us/Jobs-in-ICES/Pages/default.aspx
http://www.jobbcentral.se/
http://shaukatalikhan.com/jobs/