Nanga Parbat Massacre: Search for terrorists in progress, 37 people arrested for investigation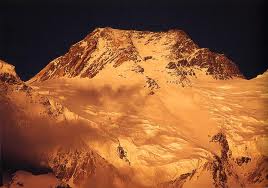 Monitoring Desk
Islamabad, June 24: Forces are conducting a search operation in the Diamer district of Gilgit-Baltistan, where 11 tourists, including 10 foreigners, were shot dead by militants yesterday. Over three dozen people have been rounded up, including porters and tour guides, for investigation.
A joint investigation team (JIT) formed under DIG Ali Sher has been tasked by the regional government to trace and arrest the terrorists. According to reports published in the regional media raids have also been conducted in Gilgit city, in connection with the murders in "Diameri", local name for the area where the attack took place yesterday.
A regional newspaper has reported that six main characters of the attack have been identified and raids are being conducted to arrest them.
It is being reported that the camp was attacked by around 20 militants, speaking Shina, Pashtu and Urdu. The arrested people have, reportedly, been shifted to Gilgit for further investigation.
Police, Rangers, GB Scouts and FC are taking part in the search operation.