Hunza: Rough driving by bikers threatens lives and limbs of pedestrians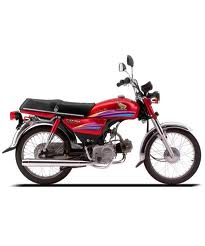 Suhail Khan
Hunza, July 15: The numbers of bikes is on the rise in the Hunza valley and so is the number of accidents involving bikes and bikers. Yesterday a 42 year old woman passed away after being hit by a biker in the Aliabad town. Many other people have sustained injuries in accidents related to bikes.
Under-age youth are threatening the lives of pedestrians, especially aged people and school-going kids, in different villages of Hunza valley, including Gulmit, the Tehsil Headquarters of upper Hunza (Gojal). A number of accidents have been reported during the last couple of weeks in which rough riding bikers hit pedestrians while maneuvering small roads and Galis in the village.
The local people have demanded of the district and Tehsil administration to take notice of the situation and bring an end to the life-threatening behavior of reckless youth.
The number of bikes has increased considerably in the region due to leasing options provided by traders, as well as the easy availability of motorbikes imported from China.