Karachi: New cabinet of PSA sworn in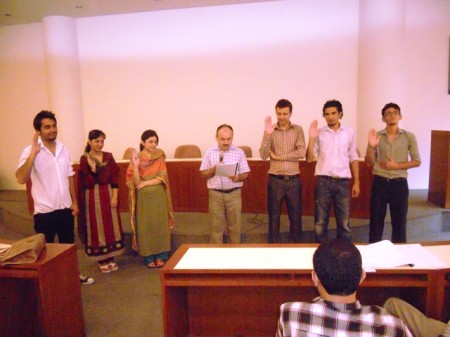 Karachi: (PR) The new cabinet of the Passu Students Association Karachi was sworn in today at National Council hall, Garden Karachi. A large number of residents of Passu Village based in the city attended the oath taking ceremony. PSA has been rendering valuable services for the students community since 1987.
The following have been selected as members of the new cabinet.
President: Baber Majeed
Vice President: Karim Akber
General Secretary: Nawaz Khan
Joint Secretary : Kheyrun Nissa
Finance Secretary : Asif Saeed
Joint Secretary : Zahida Nasreen
PRO : Qurban Azim
The senior expressed hope that PSA will facilitate the students and professionals in their pursuits for holistic development. At last but not the least the ex-president Waheed Murad wished the newly cabinet a very good luck and advice the cabinet to work with the other students association of Gojal for the bright future of the students of our homeland.