Gilgit-Baltistan Council Secretariat lifts ban on trekking in Baltoro, Gondogoro-La, Hushe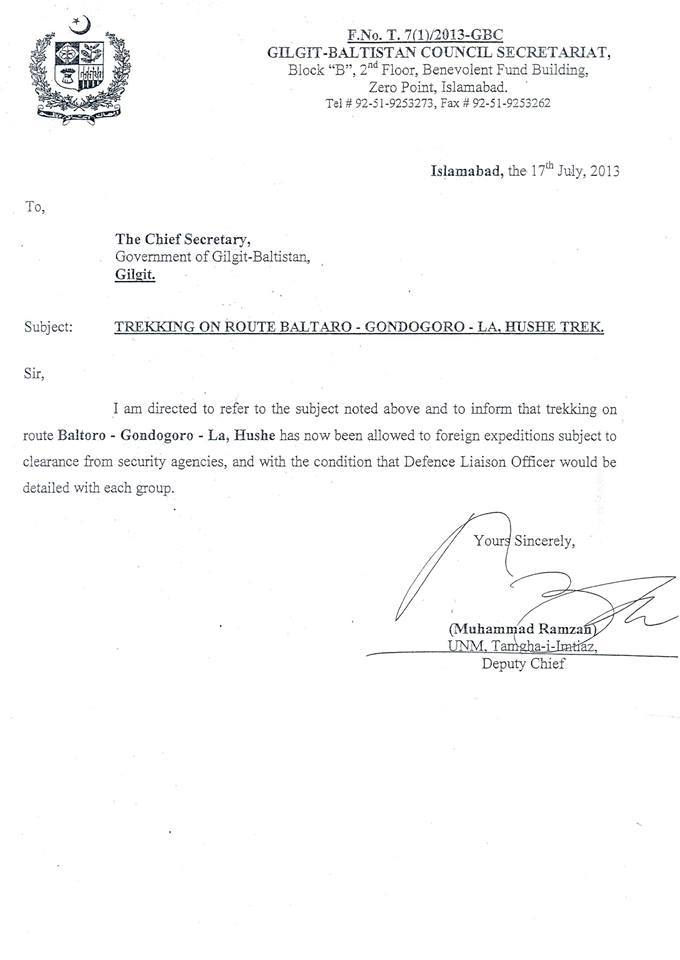 Monitoring Desk
Islamabad: Efforts of the tour operators have yielded fruit and the Gilgit-Baltistan Council Secretariat has finally issued a notification lifting the ban imposed on trekking in the Baltoro, Gandoro-La, Hushe, range.
The ban had created difficulties for the tour operators and tourists who wanted to visit the region.
While lifting the ban, trekking in this particular region has been conditioned to approval from "defense agencies". The notification also says that the tourists who come to trek in the region will have to be accompanied by a Defense Liaison Officer.