Girls Take the Lead in AKU-EB HSSC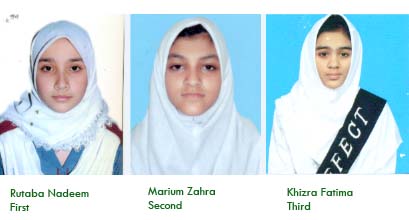 Karachi, July 23, 2013: This year, girls took the lead over boys at Aga Khan University Examination Board in Higher Secondary School Certificate (Intermediate) results, too. Followed by the SSC (Matric) results, girls not only remained at the top overall but also secured the first two HSSC positions as announced on Thursday.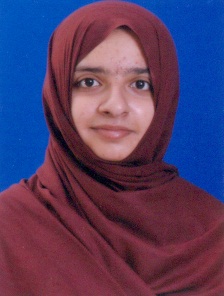 Maleeka Mehmood of Habib Girls School Karachi obtained the first position with 93.33 per cent marks. She was followed by Komal Zehra Zaidi of Aga Khan Higher Secondary School Karachi who stood second with 92.67 per cent marks while Muhammad Sameer Kayani of ETN High School Karachi secured the third position with 91.90 per cent marks.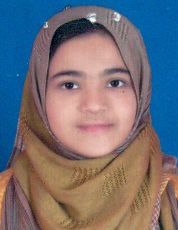 The overall passing rate in HSSC Part-I was 76.6 per cent with 22.5 per cent candidates scoring an A-Grade or above and in HSSC-Part II it was 84.6 per cent with 29.5 per cent candidates obtaining an A-Grade or above.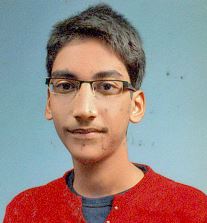 "We are very happy with the overall performance of our candidates in the annual examinations," said Karima Kara, Associate Director, AKU-EB. "We also appreciate the teachers and schools who prepared them well for these challenging examinations by facilitating an active learning environment in their classrooms".
She was thrilled to state that universities both in Pakistan and abroad recognise the candidates coming from AKU-EB as well-prepared; that they grasp new ideas with ease and are particularly good at applying concepts. This reflects the value, popularity and currency of our qualifications particularly in HSSC.
AKU-EB's annual alumni survey has also revealed a very high percentage of its alumni not only passing the university entry tests but also securing scholarships to pursue their studies at key higher education institutions. The Survey reflects that 87 per cent of the 2012 alumni interviewed have obtained admissions at diverse universities across Pakistan and abroad. The Survey further shows that alumni are now studying in over 160 institutions across Pakistan and around 40 universities abroad. Complete survey results will be shared on AKU-EB's website soon.
Abdul Rafey is one of the many alumni who have obtained admissions at renowned universities abroad. Anxiously waiting for the start of his first semester of undergraduate studies at the International University of Highlands and Islands in Scotland. He said, "AKU-EB groomed my skills and enabled me to achieve my dream of studying abroad".
He further said, "Meeting the university's admission requirements, writing personal statements and taking the tests became so easy and enjoyable with the training I received at AKU-EB. I wish to give back to the Board one day after completing my studies."
Candidates may view this year's HSSC results online with a detailed breakdown on how they performed as compared to their peers at http://authoringexaminationboard.aku.edu/examinationservices/onlineresults/Pages/onlineresults.aspx