Food Dept sets up 70 sale-points to ensure flour supply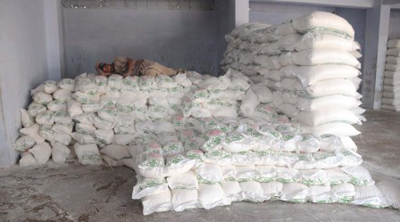 Media Report
Gilgit, September 8:  Food Department, Gilgit-Baltistan has set up 70 sale-points and appointed 70 salesman and 10 supervisors for providing wheat flour to local people.
The step has been taken after wheat quota of flour mills was terminated.
Official source on Sunday said sale-points have been set up only in Gilgit in first phase. Additional sale-points would be set up in other areas after getting positive results, they added.
They said earlier wheat was being provided to mills to supply flour which was reportedly smuggled to other areas.
They pointed out that the Federal Government supplied wheat on subsidized rates and the mafia, manage to smuggle the wheat, thus depriving the local people of this facility.
In order to address the rising complaints of the public and streamline the affairs, sale-point have been set up to ensure flour supply to local people, they said.
They said the authorities would keep a vigil on these sale-points to check the wheat smuggling from Gilgit to the areas. APP