Nanga Parbat Massacre: Families of Ukrainian climbers demand compensation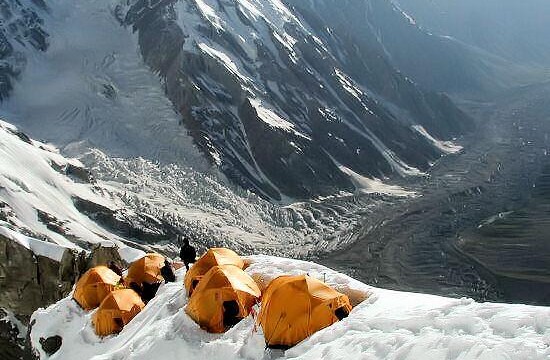 Monitoring Desk 
Islamabad: Families of Ukrainian climbers who were killed by terrorists in Nanaga Perbat Base camp Pakistan have demanded compensations on 300,000 USD for each case of tragic death.
According to "The Ukrainian news", the Federation of mountaineering and rock-climbing of the Kharkov area has indicated that no compensation has been given to families of killed climbers from Pakistan or even from Ukrainian government.
Federation also claimed that government of Pakistan responded with repeated refusal to the requests of the Ministry of Foreign Affairs of Ukraine to provide to families of the lost climbers monetary compensation.
"Political ways of a solution have been used without results there the lawyers Stanislav Batrin and Oleg Berezyuk representing interests of families have sent letters to top authorities of Pakistan including to the president, to the Senate, the government, the Ministry of Foreign Affairs, the Ministry of communications, the Ministry of justice and parliamentary affairs, and also to the public prosecutor", maintained the Federation in its statement.
In the letter which also signed Tamara Svergun (the lost Igor Svergun's wife), Oksana Morgun (the lost Dmitry Konyaev's wife) and Arthur Kashayev (the lost Badavi Kashayev's son), the requirement to pay on 300,000 USD for each case of tragic death is stated.
Lawyers intend to appeal in case of dissatisfaction of this requirement in judicial authorities and to the international community.
Batrin noted that this sum of compensation is adequate, proceeding from practice of the international law.
However the legal solution of a question can be tightened for quite long period.
The basis for trials of it is that the government of Pakistan which takes 4 thousand dollars of tourist collecting from each climber, didn't fulfill the obligation to guarantee their safety.
If authors of the letter don't receive from the Pakistan power of the answer for 1 month, will file a lawsuit against the government of Pakistan the claim.
On the night of June 23 in basic camp on Nanga-Parbat in Gilgit-Baltistan's region terrorists killed climbers Igor Svergun, Badavi Kashayev and Dmitry Konyaev – participants of expedition of Ukraine International Nanga Parbat Expedition-2013.  Courtesy: Dispatch News Desk