World Space Week related activities start in Karimabad, Hunza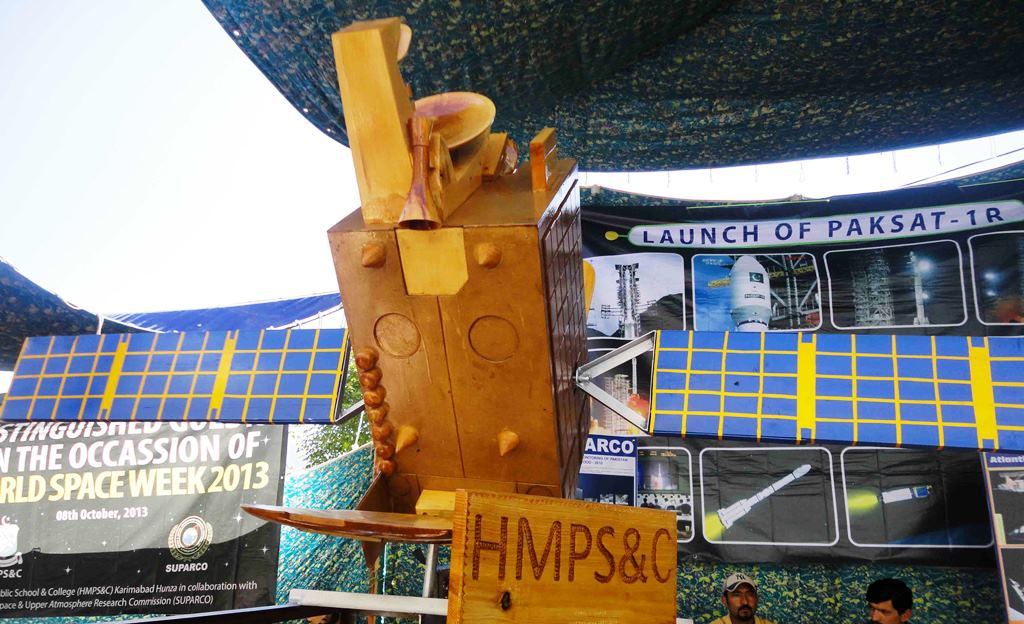 PT Report
Photos: Ikram Najmi (Divako Media Services) 
Hunza, October 4: SUPARCO and Hasegawa Memorial Public School jointly started activities related to the World Space Week kicked off today at Karimabad town of Hunza Valley. The activities will continue till the 8th of October and the final ceremony will be attended by Gilgit-Baltistan's Governor, Syed Pir Karam Ali Shah.
The opening ceremony was held at the Karimabad Polo Ground, attended by students, parents and notables. Newly appointed Deputy Commissioner, Usman Ali, was chief guest at the occasion, while former president of Ismaili National Council for Pakistan, Brig (r) Hissamullah Baig and Assistant Commissioner Rehman Shah were also present, among others.
On the first day, students from different schools competed in a "Rocket Launching" activity, won by DJ School Ahmedabad. Hasegawa Memorial Public School obtained second position in this competition.
Cultural and co-curricular activities were also held on the first day of the event.