Father approaches police in Hunza to recover two "missing sons"



With reporting by Mueez Shah 
Aliabad, October 11: A resident of Dorkhan, Hunza valley, has approached the police to start investigation of the missing of his two teenage sons. In an application shared with the media, the man named Sultan Mehmood son of Qurban Shah, has reported that his two sons, Shahid Abbas and Samid Abbas, have been missing since yesterday. He has requested the police to start investigation into the matter and recover his missing sons.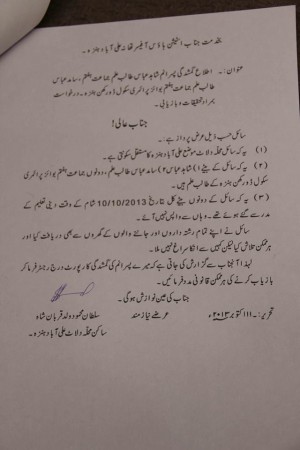 According to the application submitted to the police, the two children are students of Class 7th at Gilgit-baltistan Govt Boys School Doorkhan, Hunza.
The children had reportedly gone for some religious classes in the evening and have not returned since then, the application addressed to the Station House Officer of Aliabad reports.
The applicant has requested the police to register the case and recover his sons after investigation.