Gilgit: Photo exhibition captures 150 years of ICRS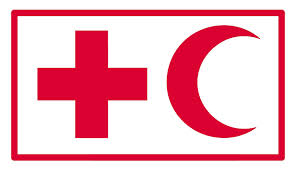 Gilgit, October 10: The Chief Minister Gilgit-Baltistan Syed Mehdi Shah and Reto Stocker, Head of Delegation of the International Committee of the Red Cross (ICRC), inaugurated a photo exhibition at a local hotel. The photo exhibition presents a visual tour of the ICRC's 150 year long history of humanitarian services around the world.
Photographs displaying the challenges posed by violence and natural disasters, resilience of people of Pakistan and ICRC's effort to help people's resilience, recovery and rehabilitation as part of the Red Cross and Red Crescent's commitment with the region.
" The government of Gilgit-Baltistan has always welcomed the ICRC and other organizations to provide humanitarian services in the region. The ICRC has significantly contributed to the betterment of our people by providing emergency assistance and other humanitarian services aslo their support to Pakistan Red Crescent Society Gilgit-Baltistan chapter is much appreciated" said Mehdi Shah while addressing to the opening ceremony as chief guest.He said from 2008 to 2012, the ICRC has been visiting prisons in Gilgit-Baltistan to improve the living conditions of inmates and also assisted the authorities by by donations of blankets, renovation of kitchens and installation of water boilers.
After the cessation of hostilities along the line of control in 2004, the ICRC assisted the displaced population from the area of Khar, Chota Das, Bara Das of Gutari sector and from Kunar and Bunyal to return to their homes.
In 2013, the ICRC has implemented humanitarian action worldwide fro 150 years and in Pakistan for 65. Over these years, the Red Cross and Red Crescent have emerged as symbols of netural and impartial assistance for the most vulnerable and the ICRC remains committed to work in Pakistan.