Youth Entrepreneurship in Gilgit-Baltistan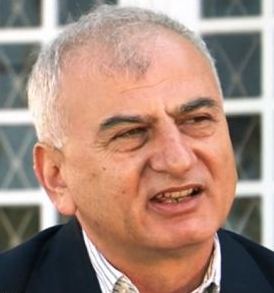 Izhar Hunzai
Introduction
Unemployment is a major challenge in GB, especially among the youth, both men and women and educated and semi-literate. Some describe it as a 'time bomb', especially in view of the current turmoil in the Arab World. There are many reasons for this high unemployment. Among them are the absence of an industrial base, underdeveloped local markets, a difficult geography and poor infrastructure, and a general unfamiliarity with commercial ventures and entrepreneurship within the population.
Under these conditions, much of the burden for employment generation falls on the government's shoulders. The government is presently forced to tackle this problem by creating employment opportunities in the public sector agencies, such as creating more positions in the Police and Scouts. But there is a limit to how much employment can be generated in the public sector through such short-term measures.
The long-term solution to unemployment is private sector-led job creation, especially through micro and small enterprises (MSEs). However, this is a slow process and it requires, among other things, calculated risk-taking, patience and above all commitment by all parties concerned.
The purpose of this note is to provide some initial thoughts based on existing models and practices in the developing world and what may or may not be relevant to GB conditions. This short note is also intended to kick start a focused and structured discussion among relevant stakeholders, perhaps a workshop or a series of workshops, the recommendations of which could form the core of a PC1 on this theme. Depending on the interest of the GB government, a detailed feasibility may also be warranted as an input to designing a robust project for this purpose.
A short background to the problem
As in other under-developed areas of the country, unemployment level is very high in GB. The most affected segment is the youth, particularly the educated youth who after graduating from schools and higher educational institutions find themselves unable to secure gainful employment. Adding to this problem is that this segment of the population is already very large and growing and increasingly diverse. Moreover, there are few successful models in the world and little experience exists in the country in this area. This makes the challenge of job creation in GB even more complex and difficult.
Despite these difficulties, there is an urgent need to begin to address this challenge in a systematic and professional way. This is necessary to avoid further compounding of the unemployment issue and a possible backlash, which will force the government to scramble for quick short-term fixes, thus delaying a long-term solution.
Building the basics of an entrepreneurial culture
In Pakistan, as elsewhere in the developing word, the bulk of the economy is dominated by the informal sector. Small entrepreneurs, from the home-based manufacturing units of Faisalabad and Sialkote to the savvy traders of KPK, and the skillful retailers of Karachi, are all self-made business people, who have learned their business acumen from the practices of their elders and peers, without any formal training. However, this vast informal economy has taken hundreds if not thousands of years to get to this point. In GB, we don't have the luxury to wait this long for the informal economy to take roots through a long trial and error process.
In GB, we have to borrow from the science or art of business development to make a quick start. Research tells us that most of those who succeed in businesses are those who use some form of formal knowledge. This is in consideration of the fact that every business operates in a market system, which every entrepreneur must be familiar with. Those who do not update their knowledge are unlikely to succeed in the long-term. Furthermore, the business environment is highly dynamic, therefore requiring changing approaches to doing business. Probably, that is why the success rate of new start-up businesses is generally very low.
Thus, the first lesson that we can draw is that those who are willing to venture into a new business must be supported with initial training and given tools to minimize the risk of failure. The training must cover two aspects. The first aspect should cover general principles of starting and running a business, such as market and demand assessment, cost-benefit analysis, accounting and book keeping, inventory management, advertising and customer relations. The second part must cover sector specific information, for instance the technical know-how of running an agribusiness for instance or hotel management, or brickmaking, etc.
Business loans for the youth
It is important to recognize that finance is only one of the resources that apply to starting a new business. It goes without saying that the basics of enterprise creation, entrepreneurial culture and minimum expertise must be inculcated to the youth and the prospective entrepreneurs, before giving them business loans. This means that the skills in enterprise creation, business planning, risk management and financial management must be imparted before any funds are disbursed. Furthermore, the prospective applicants must be taken through an end of the training test and funds be given to those who show an above average acumen and creative edge.
Existing models
Most enterprise experts agree on some form of public sector financing to support small and micro business start-ups. However, there is great variation in the approach and delivery mechanisms. A common feature in all funding methods is that they are linked to some form of Business Development Services (BDS), such as market research, business planning, incubation, and training, mostly procured from specialized sources through outsourcing. In the following lines, some of the most common models are briefly described.
Microfinance Model:
This is a practical and bottom-up approach and it is built on group solidarity and savings, mostly involving poor women, who rotate their savings as micro loans to each other. After several rounds, they are able to graduate from micro to small loans. This model is based on the ideas of professor Muhammad Yunus in Bangladesh, who started it with his own salary. This led to the creation of the Grameen Bank and Professor Yunus eventually received the Nobel Prize for his pioneering work. Surplus group savings are deposited in the Grameen Bank, which also provides bulk financing to micro saving groups, when their borrowing needs exceed their savings. This model is replicated all over the world, including in GB by AKRSP. This model is most relevant to resource-poor women in a village setting, where everyone knows each other and social pressure replaces the need for tangible collateral or security. This model can be used in GB with some modifications to cater for the needs of semi-literate girls belonging to poor families.
SME Model:
This is also a very common model used in the developing world with quite a few variations, including in Pakistan and in GB. The experience so far is mix. First of all, it focuses on small and medium size businesses (with a minimum of 25 employees), which is more relevant to emerging and mature economies than in GB. The other point is that SME financing is essentially no different from other banking services when it comes to collateral and other legal conditions for lending, except that it is subsidized. This model is no help to potential start-ups, who have no previous record to prove their credit worthiness. For the youth of GB, the relevance of this model is limited, because they cannot meet the requirements to access capital.
Revolving fund model:
Under his model, the government sets aside a pool of funds and its management is given to a public sector agency, with prescribed rules and an eligibility criteria. Typically, such funds are created under political pressure and their management is typically bureaucratic. Access to such funds is not easy for those who actually need them. This model also runs the risk of undue political influence. In addition, people view such funds as free money from the government and usually have no intension to invest or ever repay. Eventually, such loans are written off under various pretexts. The GB government should take note of these experiences, before considering this model.
Venture fund model:
This is a relatively new approach and it combines the vigor of the private sector with the social responsibility of the state. Typically, the government provides the seed money, while the venture fund is managed professionally by a specialized private sector entity. There are also further variations on this basic model in which the seed money is used to attract private investment capital to increase the scope of the fund.
Public guarantee model:
Under this model, the state simply guarantees loans from private banks under some conditions. The banks do their due diligence to ascertain the viability of the business proposal, but waive off requirements for tangible security under the government guarantee. A variation on this model is that the government also pays for part of the cost of capital, thus lowering the cost of borrowing to targeted groups.
Management and monitoring:
Based on the global experience, the government should avoid directly engaging in the management of any scheme that assesses the needs and disburses money. The government's basic role should be to select a model that best suits the contextual needs, outsource its management to a specialized but autonomous professional entity in the private sector, and monitor its performance against pre-determined indicators of performance. The government should appoint qualified and trustworthy citizens as Directors of the Board of such an autonomous entity for better oversight.
To help young people succeed in small ventures and businesses, it is important to take them through necessary steps, such as business and sector training, assist them in assessing their own business ideas and proposals, and support them through a period of business gestation and ongoing technical support and advise.
The various business development services, such as enterprise and sector training, and development and appraisal of business plans need not be in one place. Instead, all business development and support services should come from market-based service providers. This will ensure competitiveness and quality. To prevent abuse, the implementing entity should use a rating system to measure the performance of service providers, and blacklist those who are involved in malpractices.
A last point in this regard is that the government should not take all the risk of business failure, but engage other actors, such relevant NGOs and line departments to play their due part. For instance, relevant NGOs should pay for training part, while the government can provide the financing or bank guarantee. Similarly, line departments should provide technical training in their sectors and provide high quality inputs and supplies, such as seed, plant material, and fingerlings for start-ups related to their sector.
Conclusions
Entrepreneurship development is a slow a complex process. For the youth of GB to learn how to succeed in businesses, they will have to take a greater part of the responsibility and risk themselves. The government on its part should learn from wider experiences and adapt a model that is relevant to local context. Moreover, the government should not get directly involved and political influence should be avoided at all costs from such as a program.