Hussainabad Stallions win the Hunza Premier League cricket tournament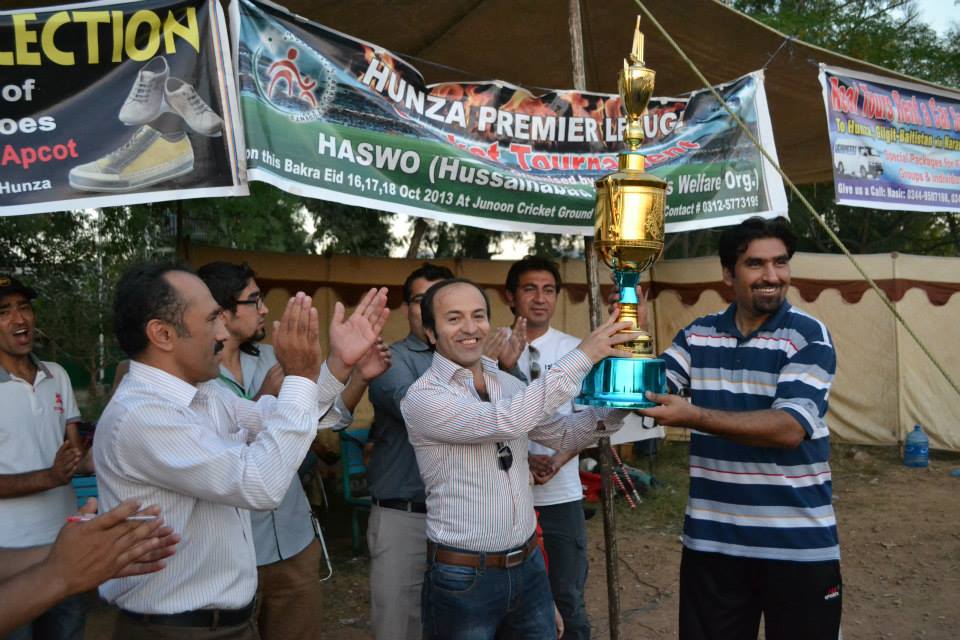 PT Report
Photo: HASWO
Islamabad, October 19: Hussainabad Stallions defeated Hunza Defenders in the final match of the Hunza Premier League today here in Islamabad. The two teams had qualified for the final from among 26 teams, after a very tough competition.
In the final match, batting first the Stallions scored 117 runs in the given overs. In response, the Hunza Defenders were able to score 111 runs, facing defeat, as the overs came to an end. The Defenders' Shah Raees played a brilliant knock, scoring his half century in the first 5 overs.
Raja Nazeem-ul-Amin was Chief Guest at the prize distribution ceremony. He announced cash prizes for the organizers, as well as the winner and runner-up team. Cash prizes were also announced by Aamir Hussain Nehal, Auragzeb, Ghulamuddin GD and others.
The tournament had been organized by Hssainabad Social Welfare Organization. Their efforts for providing health opportunities for the youth were highly appreciated by the guests and players.
For more photographs visit: https://www.facebook.com/HASWO