Community-Police Forums established in Gilgit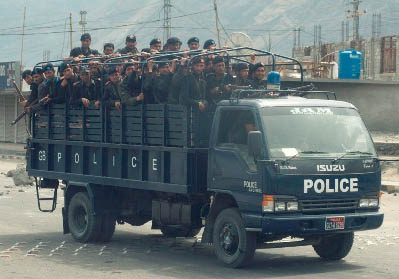 Our Correspondent
Gilgit, November 10: The Inspector General of Police, Muhammad Salim Bhatti, has announced the establishment of Community-Police Forums in different localities of Gilgit city, ahead of the Ashura processions. He has said that the CPF will help reduce the gap between the community and the police force and build mutual trust, while also enabling better cooperation in terms of crime-reporting.
The IGP has also said that similar fora will be established in all police stations across the region.
The decision of launching the Community-Police Forums is being seen as a positive step towards elimination of crimes and bridging of the widening chasm between the public and the police force.
In Karachi, the Citizen-Police Liaison Committee (CPLC) has played a significant role in providing the community with an alternative forum for resolution of criminals cases. The same experience can be extended after necessary modifications to Gilgit-Baltistan.
It is pertinent to note that in the past senior police officials have been maintaining that one reason for spread of crimes is the fact that people do not share information about criminals and crimes, or worst, give them protection and shelter.