Ishkoman Valley: Chatorkhand Inter College in ruins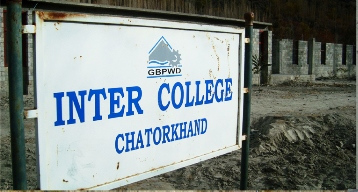 PT Report 
Gahkuch, November 20: The building of Government Inter College Chatorkhand, the Tehsil Headquarters of Ishkoman Valley, has turned into ruins due to inaction by the concerned departments and negligence of the elected leaders.
Incomplete walls, absent roofs, door-less classrooms and grounds filled with construction material mock the students who come to the college to learn. The students can, however, be seen roaming in the incomplete classrooms.

During a recent survey, the students and teachers demanded of the authorities to take notice of the situation and take measures to complete the college building in a timely manner. They said that the surrounding area is neither suitable for studies, nor safe for roaming. 
It is pertinent to note that Chatorkhand is the native village of the Governor of Gilgit-Baltistan, Syed Mehdi Shah, and before becoming the region's governor he won elections from here continuously for almost 4 decades.
The local people criticized the governor and the elected representative, Nawaz Naji, for failing to complete the construction work.