Skardu: Young man loses life while trying to fix electricity line for friend's house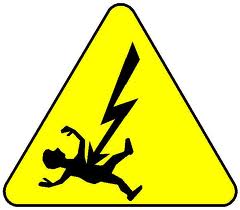 Our Correspondent
Skardu, November 28: A young man got electrocuted and he died on the spot while trying to steal electricity for his friend's house in Skardu, Baltistan.
According to details, a man named Sharafat Hussain was trying to fix an electricity wire to the main transmission line, when he got electrocuted and lost his life. His friend, for whose house he was trying to fix the line, fled from the scene and was arrested later by the police. He reportedly confessed that he was afraid and fled the scene, instead of helping his badly burnt friend.
A police official said that the young men were trying to steal electricity by illegally fixing a wire to the main transmission line.