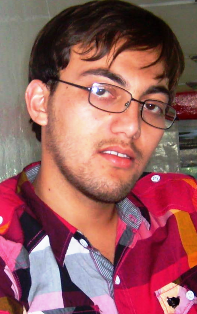 Syed Muhammad Ali Ghazanfar
Some nations are destroyed by their enemies and others by natural disasters. But we are the nation that does not need any enemy or natural disaster. Our simplicity and innocence are lethal enough to perish us.
A very sad incident took place in Rawalpindi on Friday 15, November 2013. In a clash between two groups on Ashura several causalities were reported and hundreds of shops were destroyed along with a Mosque and a Madrassah in an arson attack. Afterwards several Imam-Bargahs were set on fire. Within no time riots erupted in several cities and the authorities were forced to impose curfew in many cities. This entire incident took a heavy toll on the common people who are already surrounded by a lot of problems.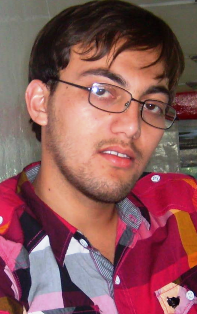 Pakistan is a developing country and peace is an essential factor for the economical, social, political and cultural growth of the country. It is evident that many foreign powers are bent on to shatter the peace and calmness of the country.
It is our responsibility to recognize our enemies and their wicked tactics, but unfortunately by our behaviors we help out our enemies to accomplish their plans. After Rawalpindi incident politicians started their intrinsic and conventional blame game. They are being indulged in criticizing each other. As usual law enforcement agencies came after the incident. The investigation committees have been constituted, but their past performance reveals their inefficiency and partiality.
We as the citizens of Pakistan, however, have some obligations. It is a sad fact that after such incidents we tend to be irresponsible. People stir up scandals which causes chaos in the society. People recklessly share fake news on social media and fabricate stories by their own, without considering the gory consequences of such immature acts. We are facing the same situation time and again in our country.
Fundamentalism and extremism have deep roots in our society. It has a long history in Pakistan so long term policies are required to address such incidents.
Lack of awareness, intolerance and ignorance are the basic reasons which provide opportunities to some lunatic and extremist mullahs to spread hatred which causes fissure in communities. These self righteous and sanctimonious mullahs help out our enemies to carry out their designs.
The problem is that in our society people follow such mullahs with blind acquiescence. Their appearances and their sweet-fallacies lead the people to consider them saints. They distort the interpretation of holy Quran to serve their own ends. Allah almighty has given us brain to think, so it is responsibility of all of us to think before act and employ our mental faculty to judge the matters.
The recent situation is demanding prompt steps to be taken in the right direction. It is the responsibility of the government to spread awareness and to enlighten and educate the masses to avoid such incidence in future. Government should take strict actions against all the terrorists in the country without any discrimination and make special laws to counter terrorism. If the government does not punish the culprits they will lost the trust of public, as a result the people take the law into their own hands.
Islam believes in humanism and respects the opinions and faith of other religions. It is a religion of love and peace and teaches us patience and harmony. As a Muslim it is our responsibility to follow these fundamental rules of Islam.
Instead of criticizing others, now it is time to judge ourselves and to present the real face of Islam.