Dozens of timber loaded trucks standing still on the Karakruam Highway for 3 months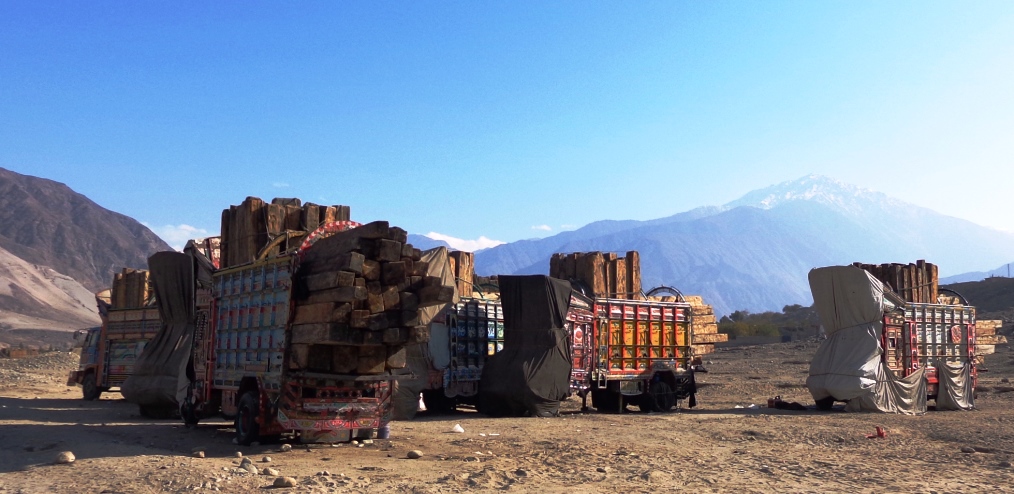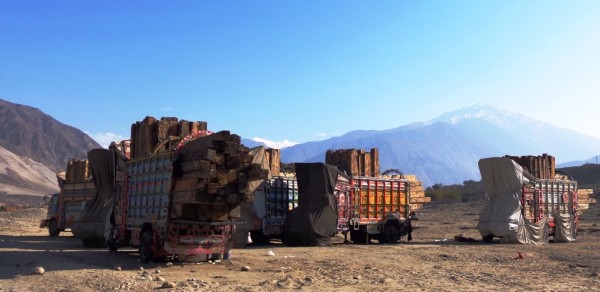 PT Report 
Gilgit, November 28: Dozens of trucks loaded with timber have been standing still along the Karakuram Highway in the Diamer District of Gilgit-Baltsitan. They are neither being offloaded nor are they allowed to cross the border between Kohistan district of KP and Diamer, taking the timber to the markets for sale.
There are reports that the government of Gilgit-Baltistan is paying 3,000 rupees to each truck everyday as compensation for the loss of opportunity.
It is pertinent to note that  a ban had been imposed on transportation of timber in the early 2000, primarily to stop the process of deforestation. That decision was reversed by the PPP government in the month of March, one day before the government's period came to an end. Subsequently, the GB government allowed transportation of around 2 million cubic feet of timber in the month of July 2013.
However, int the same month the new government in Islamabad reinstated the ban, creating a situation where dozens of trucks loaded with timber were unable to move along the KKH. The timber mafia came in action and sought interference form the Supreme Appellate Court of GB, which decreed in their favor and asked the GB government to allow them to transport the timber. Since then, there has been stalemate and so far no action has been taken by the government or the judiciary to bring the situation to a conclusion.
Conservation activists and environmentalists are of the view that lifting of the ban will mean chopping of more trees in the region, which is already affected greatly due to climate variations. On the contrary, the timber sellers are saying that the already chopped wood should be sold and they should be saved from economic disaster.
The timber sellers have protested on several occasions in the past demanding lifting of the ban but the issue is far from over.